The restored Royal Hospital Kilmainham is officially returned to the Commissioners of Public Works.
Alan McCullogh reports for RTÉ News and speaks to John Costello, Consultant Architect on the restoration.
The Royal Hospital Kilmainham was originally established by James Butler, Duke of Ormonde and Viceroy to Charles II, in 1684 as a home for pensioner soldiers. The style of building is based on Les Invalides in Paris with a formal facade and a large elegant courtyard. Since 1991 The Royal Hospital Kilmainham has been home to the Irish Museum of Modern Art.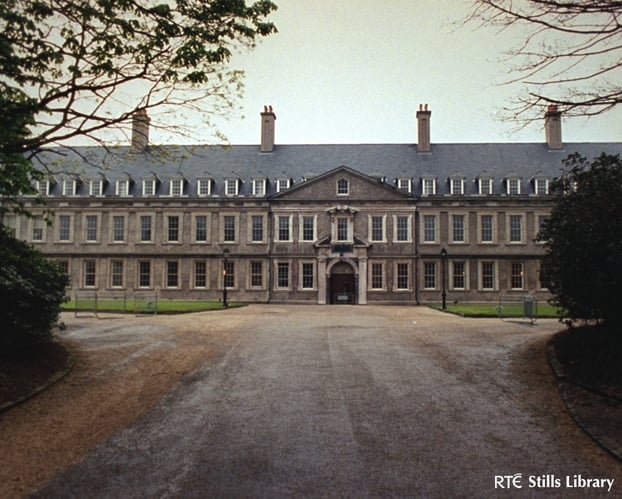 Royal Hospital Kilmainham
An RTÉ News report broadcast on 7 September 1984. The reporter is Alan McCullough.