The restored Royal Hospital Kilmainham is officially returned to the Commissioners of Public Works.
The Royal Hospital Kilmainham was originally established by James Butler, Duke of Ormonde and Viceroy to Charles II, in 1684 as a home for pensioner soldiers. The style of building is based on Les Invalides in Paris with a formal facade and a large elegant courtyard.
John Costello, Consultant Architect on the restoration comments on the work required to bring the building back to its former glory and plans for the future use of the building and the grounds.
We encountered a great deal of pleasurable difficulties. It was a very interesting job. We got very good cooperation from everybody. It was the work of many hands.
Mr Costello also comments on the future use of the building and says that Kilmainham is a part of Dublin that he believes will be revived.
It is very much the intention to open up the grounds and the building for the enjoyment and education of everybody.
Since 1991 The Royal Hospital Kilmainham has been home to the Irish Museum of Modern Art.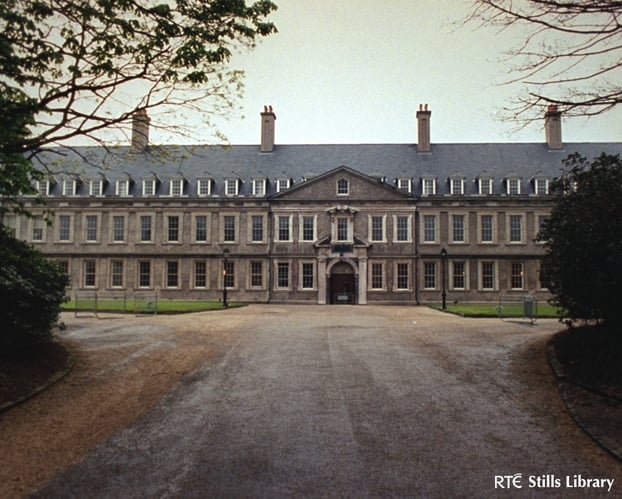 Royal Hospital Kilmainham
An RTÉ News report broadcast on 7 September 1984. The reporter is Alan McCullough.