President Éamon de Valera visits the partially restored Kilmainham Gaol and returns to the cell where he had been interred following the Easter Rising.
The cell, as with much of the prison, is in a state of disrepair. "DE VALERA" is etched into the cell door.
Éamon de Valera also meets members of the Kilmainham Gaol Restoration Committee and visits the spot where the leaders of the 1916 rising were executed.
This footage was broadcast as part of the programme 'Broadsheet' on 6 March 1962.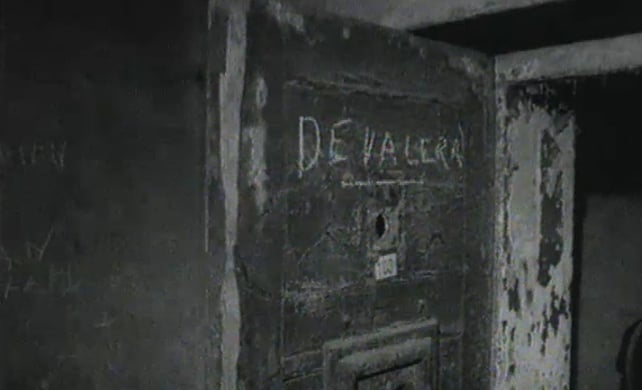 De Valera's Cell in Kilmainham Gaol (1962)