The story of Kilmainham Gaol and its connection with Irish history culminating in the execution of the Easter Rising leaders.
As part of RTÉ television series of programmes commemorating the 50th anniversary of the 1916 Easter Rising, 'Discovery: The Ghosts of Kilmainham' explores Kilmainham Gaol.
A prison fortress for over 100 years Kilmainham Gaol is described as
The Bastille of Irish Nationalism... for generations a symbol of oppression and tyranny.

In this scene from the programme a young boy and girl are seen visiting the Gaol. As the names of each of the executed leaders of the 1916 Rising are called out a gunshot sounds and a cell light goes out.
Patrick Gallagher writing in the RTÉ Guide, 8 April 1966, describes the programme as follows.
The Ghosts of Kilmainham is a programme evoking the spirit of this prison, a film in which the camera explores the jail as it now is, attempting to conjure up the shades of those countless men who lingered in its cells over so many generations.
'Discovery: The Ghosts of Kilmainham' was broadcast on 11 April 1966. The programme was narrated by Aindreas Ó Gallchoir and Chris Curran with a script by Patrick Gallagher.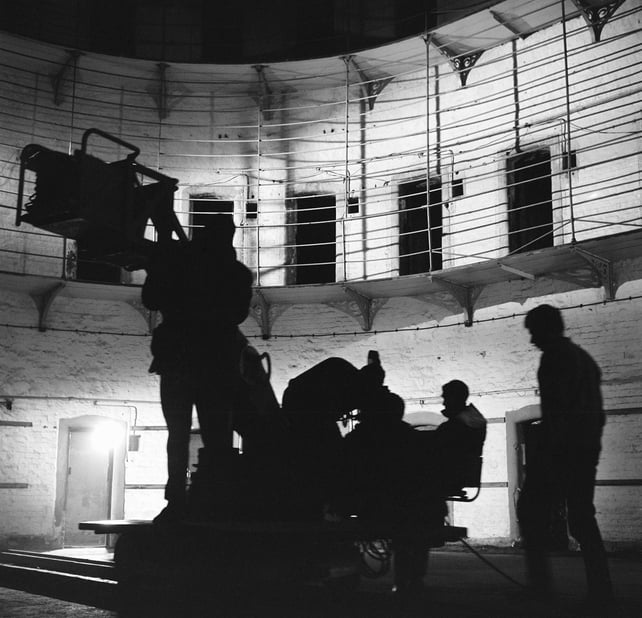 'Discovery' camera crew during filming of 'Ghosts of Kilmainham' (1966)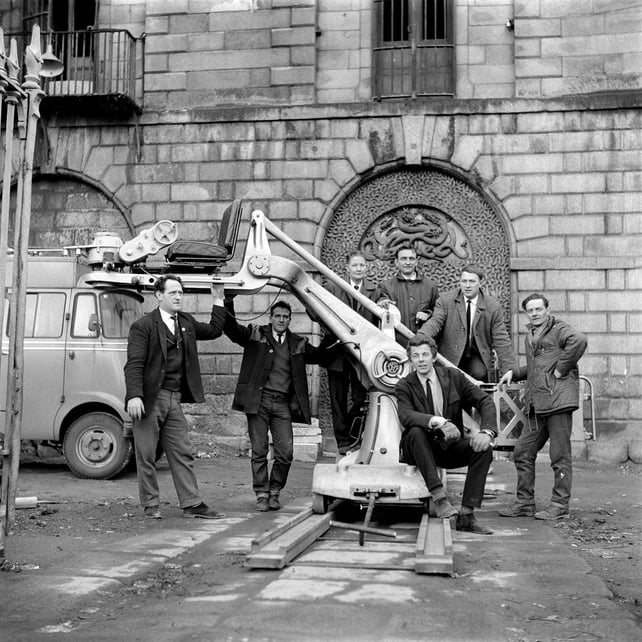 'Discovery' camera crew during filming of 'Ghosts of Kilmainham' (1966)