Street artist Maser and singer-songwriter Damien Dempsey collaborated on a unique project in 2010.
When street murals appeared at a number of locations throughout Dublin, they raised many questions among the public who wondered who was behind the images. The project was in fact a collaboration between the artist Maser and the musician Damien Dempsey the duo went public an now an exhibition of the work is to take place.
Inspired by the sign-writing styles of the 1940s and 1950s, the project was intended to be a tribute to the city. Philip Bromwell reports as the exhibition telling the story of the murals opens in Smithfield with all the proceeds going to the Dublin Simon community.
An RTÉ News report from 15 October 2010.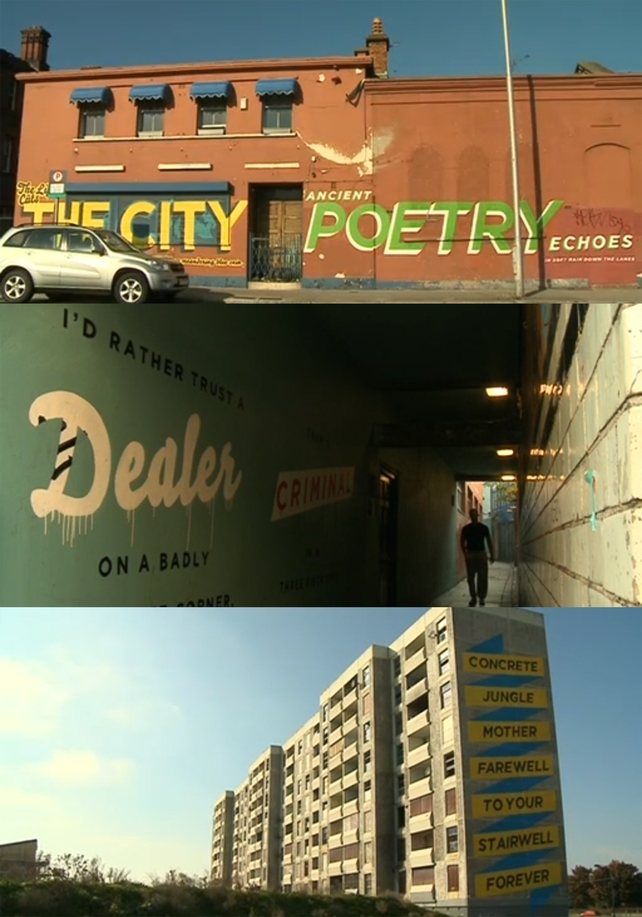 Dublin Street Murals