A sculpture of George Russell is unveiled in Merrion Square Dublin.
Bust of the poet, artist, writer and philosopher George Russell (1867-1935), also known as AE, is unveiled in Merrion Square, Dublin on the 50th anniversary of his death.
The bronze bust was unveiled by his granddaughter Maureen Russell and An Taoiseach Garret FitzGerald. A similar sculpture is to be unveiled in his home town of Lurgan, County Armagh in September. The bust is a tribute from the descendants of the Agricultural Co-op Movement, which he helped to establish. To coincide with the unveiling an exhibition of George Russell's paintings has opened in the nearby Oriel Gallery.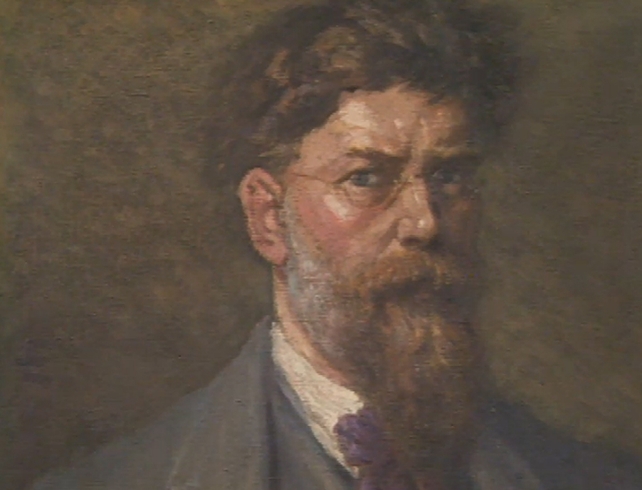 George Russell, Self Portrait
George Russell published his first book of poems entitled 'Homeward: Songs By The Way' in 1894. He became a member of the Irish Agricultural Society in 1897 and wrote for their publication the 'Irish Homestead'. He was editor of the 'Irish Statesman' from 1923-1930.
An RTÉ News report broadcast on 17 July 1985. The reporter is Alan McCullough.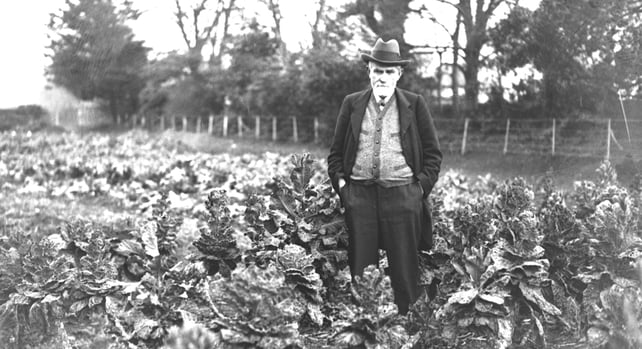 George Russell in his garden in South Dublin (circa 1930)