Refurbished, Repainted, and Fire-proofed, the National Gallery Open Again to the Public.
25 years ago An Taoiseach Charles Haughey officially re-opened the Milltown Wing of the National Gallery of Ireland. The opening marked the completion of phase one of a major refurbishment programme at the National Gallery.
The £1.5 million project was funded by the government and the National Lottery after conditions of dampness and decay reached crisis point with some of the paintings being physically damaged by a leaking roof. The roof has been repaired, a new electric system installed, and the walls repainted and fire-proofed. A new central alarm system now monitors each picture on display in the gallery.
Reporter Teresa Mannion spoke to Director of the National Gallery, Raymond Keaveney.
An RTÉ News report broadcast on 9 March 1990.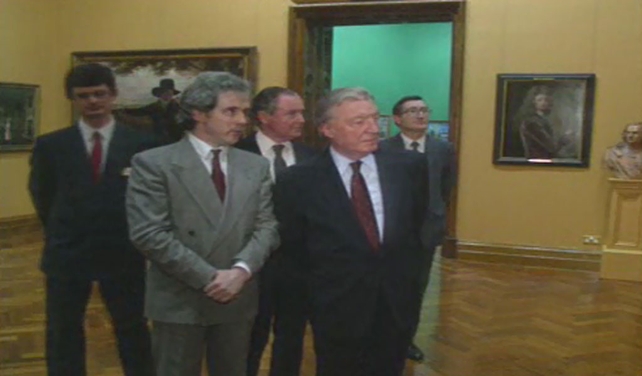 An Taoiseach Charles Haughey and Director of the National Gallery Raymond Keaveney (1990)