The National Gallery of Ireland is celebrating its 150th anniversary this year, having opened its doors to the public on 30 January 1864. There will be a number of commemorative events throughout the year, including an exhibition of archive material relating to the history of the gallery.
Back in 2004, the National Gallery celebrated the 150th anniversary of its foundation with a special collaboration with RTÉ. A 'Moving Pictures' booth was set up in the millennium wing of the gallery, where visitors were recorded talking about their favourite paintings and memories of the place. A selection of these was broadcast on 21 December 2004 on 'The View presents ... Moving Pictures'.
Sharon Ní Bheoláin did this report for RTÉ News 2 on 23 November 2004. She talks to Criona Cullen of the National Gallery and Liz Faulkner, the 'Moving Pictures' booth operator. The report includes some of the public opinions recorded in the booth.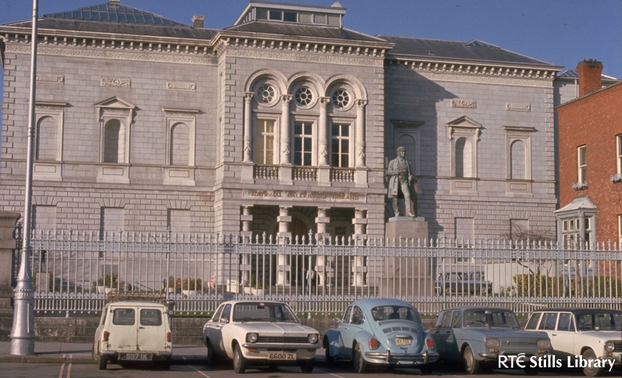 This photo of the National Gallery was taken in 1976.© RTÉ Archives 0857/095