Mary O'Sullivan visits artist Pauline Bewick at her home in County Kerry where she lives with her two daughters Poppy and Holly. Pauline has recently returned from a trip to the South Sea Islands, where she had longed to visit since she was a child.
I've always had this vision of the South Seas being beautiful and free.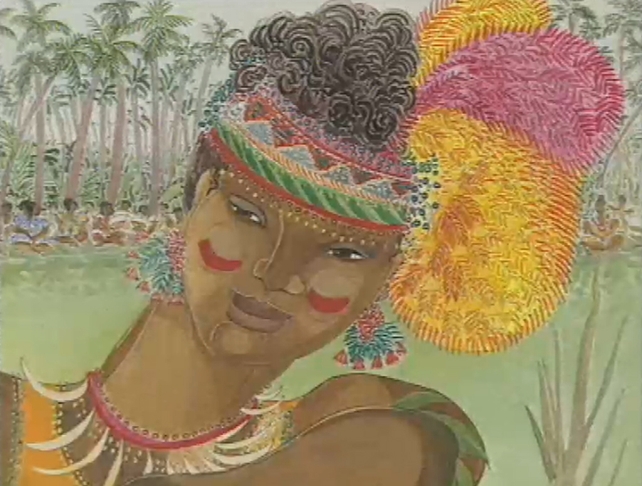 While on the South Sea Islands Pauline worked prolifically filling eleven sketchbooks of the people and their lives. She also completed about 80 full-scale paintings. Pauline describes the beauty of the people and the challenges she faced in depicting them in her work.
This report by Mary O'Sullivan for the programme Arts Express was broadcast on 2 October 1990.