A bus queue on Dublin's Grafton Street in October 1967. This photograph was taken by RTÉ Stills Department photographer Des Gaffney.
Look how orderly the queue at the bus stop is and how busy the street is.
You can just about make out the old Woolworths shop in the background.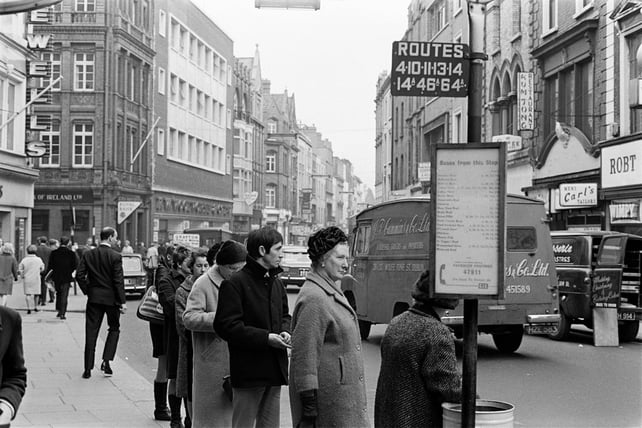 Grafton Street (1967)
The street was officially opened as a pedestrian zone by The Lord Mayor of Dublin, Cllr. Dan Brown on 1 December, 1982, just in time for the shops to benefit from the footfall of Christmas shoppers.