The construction of Ireland's tallest building, a towering skyscraper, is underway.
Liberty Hall designed by architect Desmond Rea O'Kelly, when completed will stand at 195 feet tall comprising seventeen floors. Thirteen of the seventeen storeys have now gone up and work is underway on the remaining four.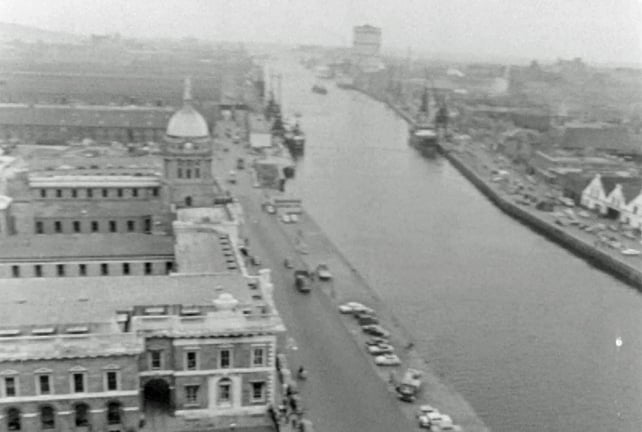 View over Dublin city from Liberty Hall (1963)
This footage shows a view of the building works on the corner of Beresford Place and Eden Quay from Butt Bridge. Construction workers, now on the thirteenth floor have panoramic views of Dublin city. The report also includes an artist's impression of the finished building.
Construction of the building was completed in 1965 and was fittingly officially opened on May Day, 1 May by General President of the ITGWU John Conroy.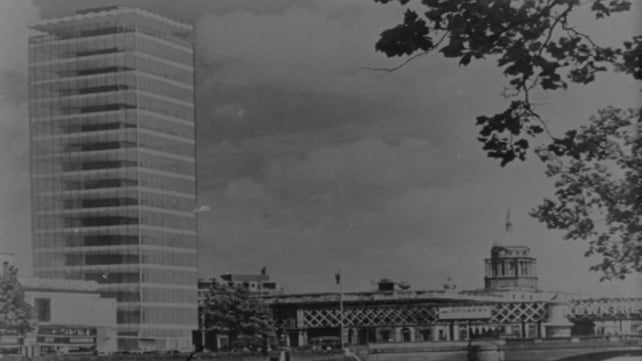 Artist impression of the completed Liberty Hall
The location of Liberty Hall has historical significance as it was the original site for the headquarters of the Irish Transport and General Workers Union (ITGWU) and the Irish Citizen Army (ICA).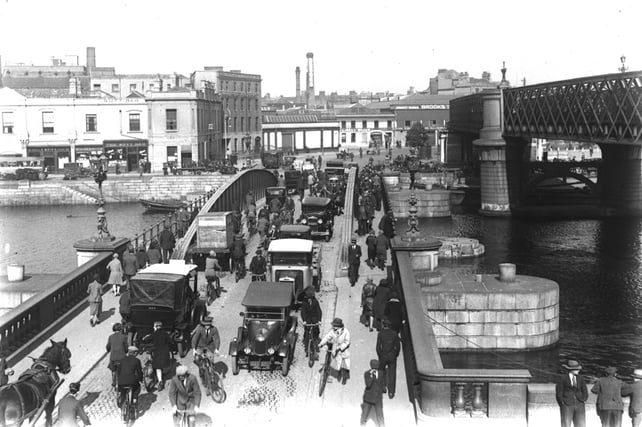 View of Butt Bridge with the old Liberty Hall in the background - Joseph Cashman Collection (circa 1920)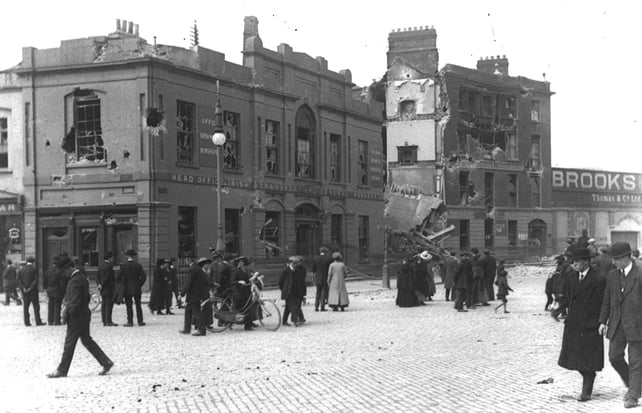 Damage to the old Liberty Hall during the Easter Rising - Joseph Cashman Collection (1916)
An RTÉ News report broadcast on 29 August 1963. The film shown here is mute.