A look at some of the styles of lamp posts that are part of Dublin street furniture.
Viewing the shape and form of Dublin's cast iron lamp stands on O'Connell Street, outside City Hall, on Merrion Row and Fitzwilliam Street.
A 'Newsbeat' report broadcast on 10 November 1967.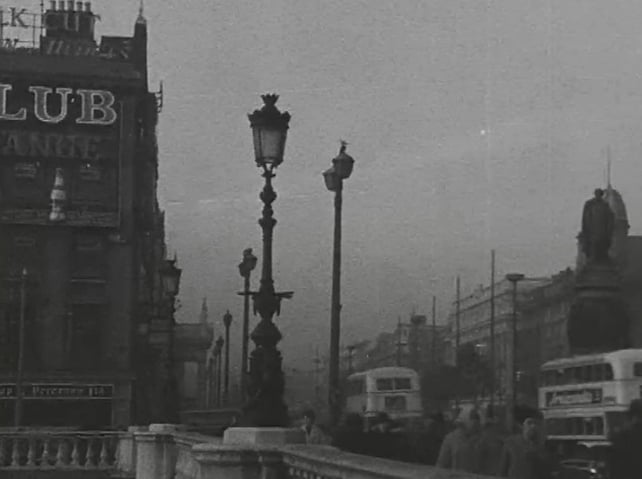 O'Connell Bridge, Street Lighting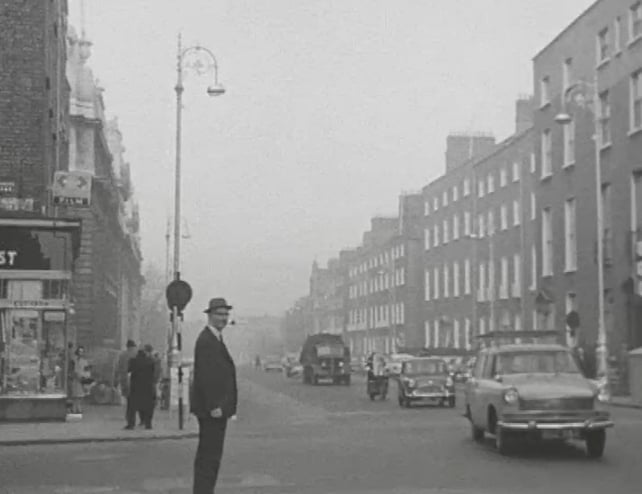 Merrion Row, Street Lighting
'Newsbeat' was a half-hour feature programme presented by Frank Hall and ran for 7 years from September 1964 to June 1971. 'Newsbeat' went out from Monday to Friday on RTÉ television and reported on current affairs and issues of local interest from around Ireland. The final programme was broadcast on the 11 June 1971.