Expressing individuality through identifying with a group. Discussing the youth subcultures of Dublin.
Gay Byrne introduces representatives from various Dublin "gangs" to find out why they identify with specific groups and dress the way they do.
Punks, Mods, Rockers, Teds, Greasers, Futuristics, New Romantics, Blitz Kids, Skinheads, Rudie Skinheads, Boot Boys, Hells Angels, Bikers and Ska Boys.
The guest are 20 year old Crumlin punk Donnacha McDonagh, 19 year old Drimnagh punk Siobhán Corrigan, 20 year old fashion student John Fiddler from Killiney, and 20 year old mod Gerard Quinn from Fatima Mansions.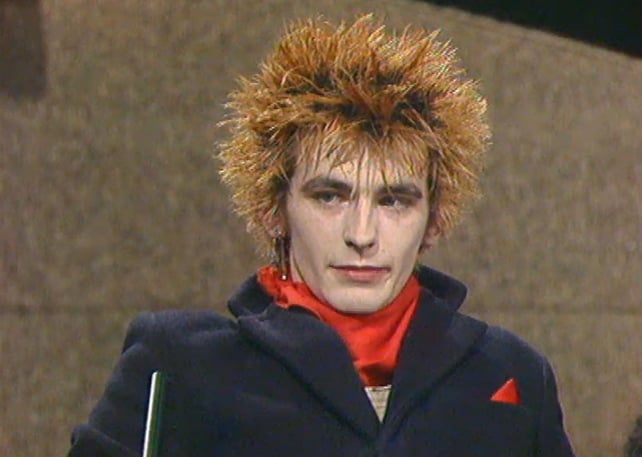 Donnacha McDonagh
For Donnacha, Punk is
A rebellion against the old system, the system that we were born into and are supposed to live by but we don't agree with today's system so we rebel against it in our appearance, the way we dress and the way we think.
Donnacha describes on the misperceptions of punks by people who don't understand them.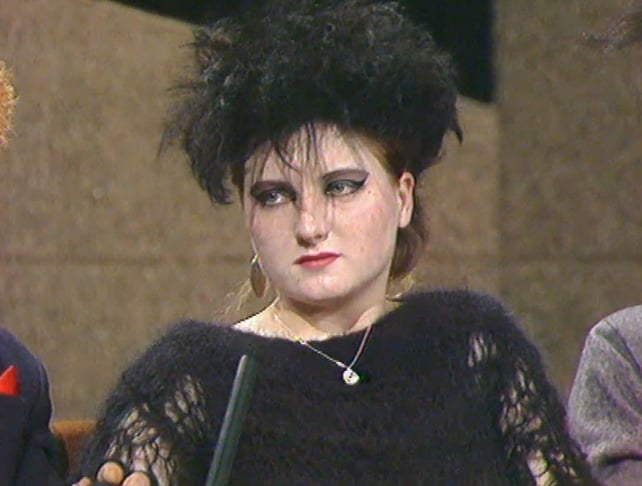 Siobhán Corrigan
For Siobhán Corrigan, she dresses the way she does because she enjoys it and she likes to be different.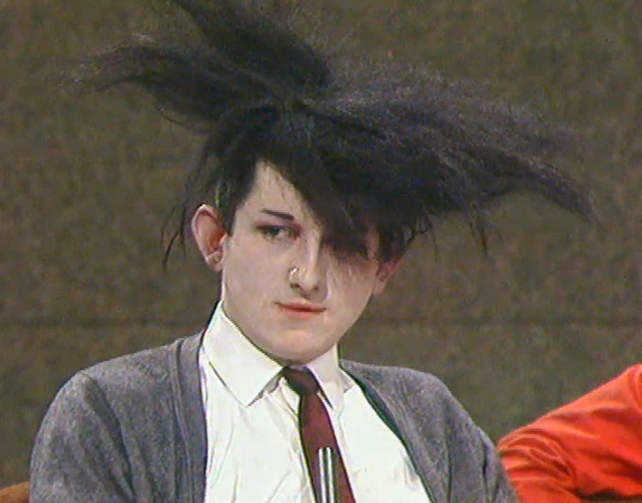 John Fiddler
John Fiddler does not identify with any specific group.
I wouldn't put myself in any category at all. I'm just quite a normal person really.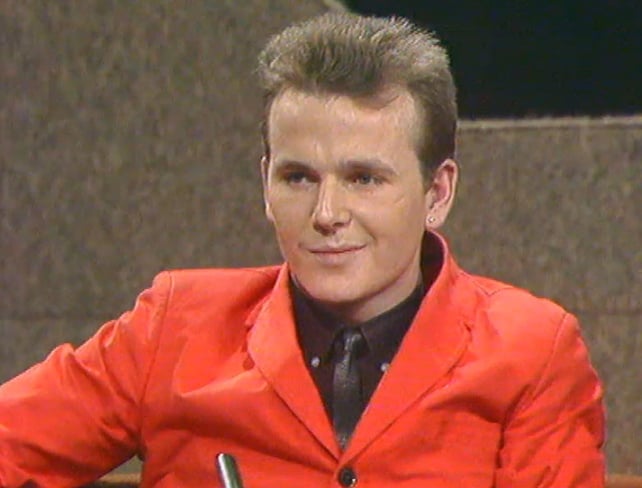 Gerard Quinn
Gerard Quinn describes his clean-cut image and the lifestyle of a mod.
Also on the panel is Dr Edward de Bono who does not see how these young people are that different to others as for the most part they still identify with a specific group. He says there is a dichotomy that exists between rebellion as a form of individuality or as a form of belonging to a group.
This episode of 'The Late Late Show' was broadcast on 29 January 1983. The presenter is Gay Byrne.