A small oratory in Dun Laoghaire was transformed over sixteen years by the artistic endeavours of Sister Concepta Lynch.
The Oratory of the Sacred Heart was built on the grounds of the Dominican Convent in Dun Laoghaire to commemorate those from the area who died during the First World War.
Sister Mary Concepta Lynch took on the job of embellishing the chapel in Celtic design.
She was to spend every spare moment for sixteen years decorating an oratory.
Her fantastic birds and beasts belonged to no identifiable saga yet the chapel as an imaginative unit, one woman's private dream.
Celtic exuberance in the surface of Catholic devotion.
Sister Concepta worked in the oratory for sixteen years until her death in 1939.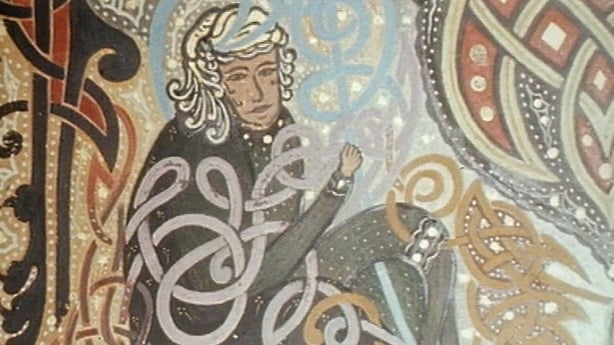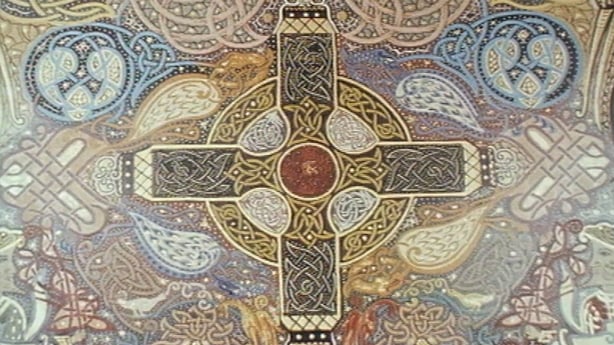 Celtic Art in the Dominican Oratory in Dun Laoghaire
86 year old Sister de Ricci, who has been at the Dun Laoghaire convent for sixty six years, recalls Sr Concepta's devotion to her work and the local community, as well as her beautiful voice.
She was unique in her anxiety to give little surprises to the community.
Time is now taking its toll on the building with cracks beginning to show in the chapel structure and work is required to preserve the oratory as a work of art of national importance.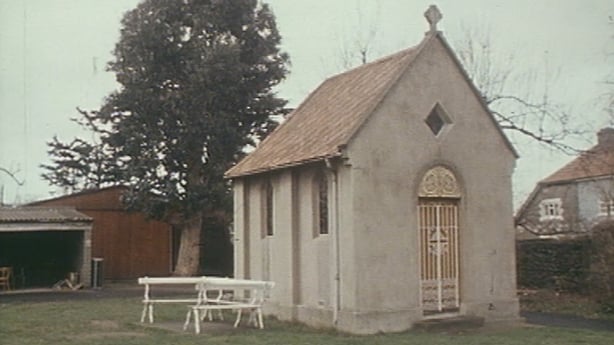 The Oratory of the Sacred Heart
One of Sister Concepta's students remembers helping her in the oratory, at the time not realising the importance of the place. She recalls a poem that Sr Concepta taught her.
In Celtic art the monks of old,
did script with pens in ink and gold,
bright colours too with skill and care...
The stained glass windows of the chapel were designed by Harry Clarke which sits in harmony with the Celtic art of Sister Concepta.
This episode of 'Folio' was broadcast on 17 January 1978. The reporter is Patrick Gallagher.