Architect and poet Noel Montgomery talks about Dublin a city he loves and the place he has lived all his life.
From a window on Merrion Square, Niall Montgomery describes the changes that have and have not taken place in the area during his lifetime. Born in a nursing home on Mount Street, Niall Montgomery has spent most of his life on Merrion Square and has been actively involved in the campaign to preserve the streets of Georgian houses.
It used to be, in my early youth, primarily a professional square. Now there are more business offices here and the residential element will have been reduced considerably.
For Montgomery, Georgian architecture has a special quality in its deceptive plainness. He refers to the scale of the buildings in terms of the relationship between a man's height and the height of a building. The scale of buildings in Dublin is such that a man never felt uncomfortable living in them or walking by.
In a sense, they're brick boxes but the texture and the colour of the brick adds a great dimension of humanity to the buildings.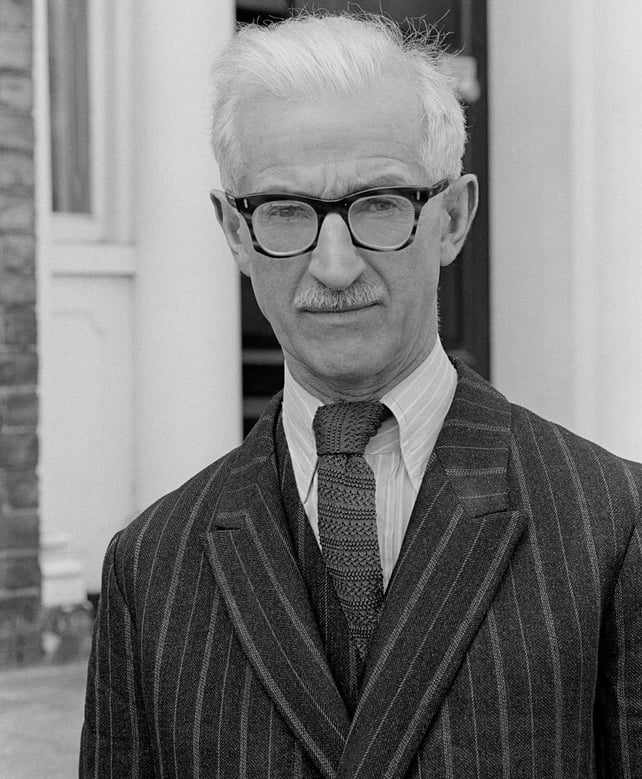 Irish Architect Niall Montgomery
Montgomery describes in detail the fenestration of these Georgian buildings, from the influence of Italian architecture to the plasterwork.
Cornices, stringcourses, tablements, tablatures, pediments, architraves around the windows, pilasters, and that kind of thing.
This episode of 'The Shape of Our Lives' was broadcast on 26 April 1973.
'The Shape of Our Lives' is a seven-part series in which the emphasis is placed on the visual aspect of the world around us.