Belgard Castle in west Dublin has been home to many families and was once a site that defended the Pale.
Each of the families that have lived here at Belgard Castle have left an impression on the estate.
If these walls could only speak, they'd tell many a tale of skirmish and siege and foray.
Belgard Castle is the ancestral home of the Talbot family where they ruled supreme 500 years ago. After the death of Colonel John Talbot in 1697, much of the castle was demolished. Some of the original stone was used to build the Georgian house which still contains many of its original features from the Wedgewood chimney piece to the delicate 18th-century plaster work of the dining room ceiling. These details now sit alongside some more contemporary design features.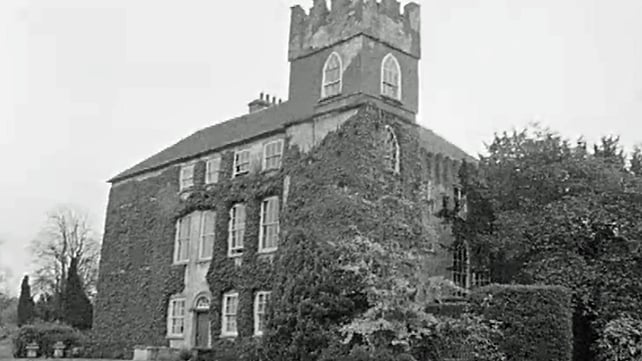 Belgard Castle, 1962
For the last two centuries, this storied Irish home has been the cradle of so many different families. The Dillons, the Cruises, the Kennedys, the St Lawrences, and finally Captain Anthony Maude whose son now reluctantly disposes of the property after fifty years of family ownership.
This episode of 'Broadsheet' was broadcast on 22 November 1962. The commentator is Des Moore.
'Broadsheet' was a magazine style, nightly review of people and events introduced by John O'Donoghue and presented by the Broadsheet Unit.