The life and times of James Connolly portrayed over a period of 24 hours.
An ambitious production of a round-the-clock play on the life of James Connolly takes place at Dublin's Liberty Hall.
Husband and wife playwrights, John Arden and Margaretta D'Arcy, set out to investigate the myth and truth of James Connolly.
Andy O Mahony, reporter for 'Over the Barricades', goes to the rehearsal of 'The Non-Stop Connolly Show' at Liberty Hall and talks to the co-authors.
This is the story of the Irish patriot and socialist James Connolly, told in six parts over 24 hours. The six parts of the play look at different periods in Connolly's life and include: Boyhood; Apprenticeship; Professional; The New World; The Great Lockout; and World War and the Rising. The play was produced in association with the Irish Workers' Cultural Centre, the Irish Transport and General Workers' Union and the Official Sinn Féin Party.
This episode of 'Over the Barricades' was broadcast on 24 March 1975.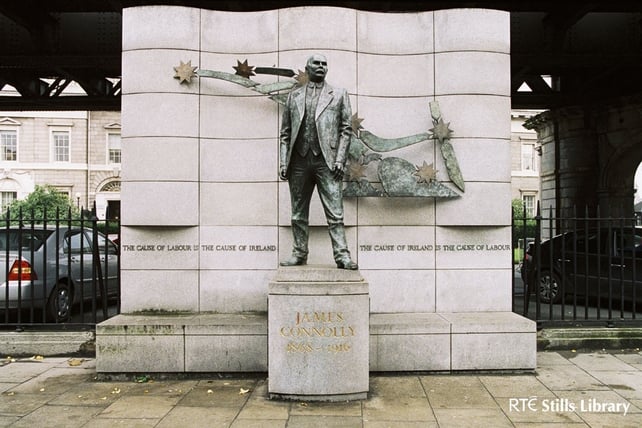 James Connolly statue on Dublin's Beresford Place