That was quick! It only seems like last night that we were toasting The Shape of Water's win!
Now here we are, another year gone, and once again giving our two cents on Sunday night's shindig.
The Favourite, which was co-produced by Dublin company Element Pictures, and Roma lead the Oscar nominations with 10 apiece - but who will be the biggest winner on the night?
Here's who/what we think will win - and should win:
Best Supporting Actress
The Nominees
Amy Adams, Vice
Marina de Tavira, Roma
Regina King, If Beale Street Could Talk
Emma Stone, The Favourite
Rachel Weisz, The Favourite
Who Will Win: Regina King
Who Should Win: Regina King
Big (and small) screen veteran Regina King wasn't even nominated at the recent Screen Actors' Guild Awards - 14 times since the year 2000 the SAG winner has gone on to receive the Oscar - but we reckon it will be her night on Sunday for her powerhouse performance in If Beale Street Could Talk.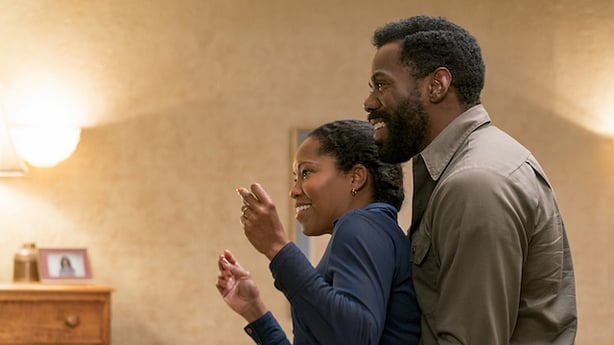 Her win will be some consolation for Barry Jenkins' (Moonlight) brilliant film, which should also have been shortlisted in the Best Picture and Director categories. As the family lynchpin trying to put her daughter and son-in-law's life back together, while he languishes in jail for a crime he did not commit, King beautifully brings together the personal and the political. She also delivers the most fitting of tributes to the mothers of the world.
This weekend, or after the Oscars, make the time to watch Beale Street, and marvel at a master making magic in every scene she graces - King's work is that special.
Best Supporting Actor
The Nominees
Mahershala Ali, Green Book
Adam Driver, BlacKkKlansman
Sam Elliott, A Star Is Born
Richard E Grant, Can You Ever Forgive Me?
Sam Rockwell, Vice
Who Will Win: Mahershala Ali
Who Should Win: Mahershala Ali
Done deal, and Mahershala Ali will take home his second Supporting Actor Oscar in three years, following his unforgettable performance in Moonlight. His performance in Green Book is just as special, and, really, should be in the Best Actor category alongside co-star Viggo Mortensen.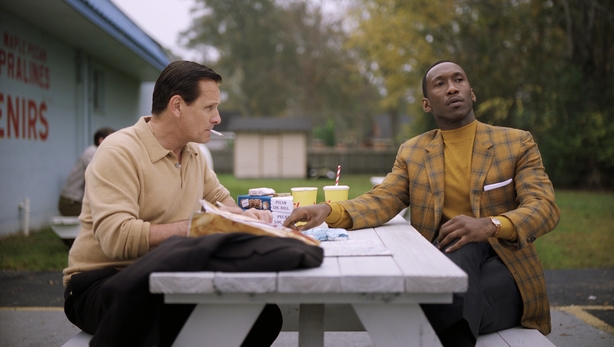 In the 1960s-set road movie, Ali portrays the real-life Dr Donald Shirley, a piano virtuoso who undertakes a tour of the US Deep South with Frank 'Tony Lip' Vallelonga, a racist bouncer as his driver and minder. The men's eight-week trek begins with a wall between the front and back seat, but as Dr Shirley and Tony Lip rack up the miles, it comes down brick by brick.
Green Book has divided audiences: loved by many for its warmth, criticised by others for being too simplistic and for what they see as a 'white saviour' narrative. What everyone can agree on, however, is that Ali and Mortensen are brilliant in their roles, and the magic of screen chemistry is once again showcased. As the embodiment of dignity at the centre of the story, Ali has brought a hero to a wider audience when heroes are needed most. His should be one of the most memorable acceptance speeches on the night.
Best Adapted Screenplay
The Nominees
The Ballad of Buster Scruggs
BlacKkKlansman
Can You Ever Forgive Me?
If Beale Street Could Talk
A Star Is Born
What Will Win: BlacKkKlansman
What Should Win: BlacKkKlansman
An honorary Academy Award recipient in 2016, Spike Lee's night of Oscar glory proper will arrive on Sunday when he shares the Adapted Screenplay honour with BlacKkKlansman co-writers David Rabinowitz and Kevin Willmott.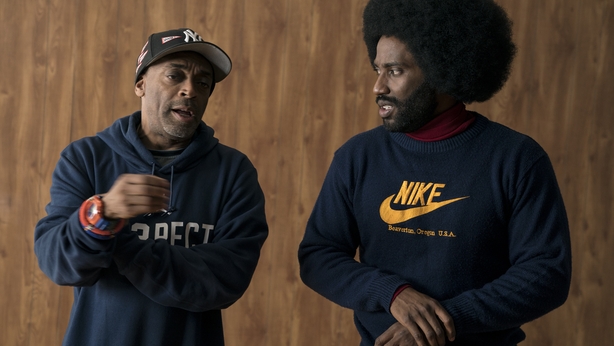 Their screenplay is based on the true story of the African-American police officer who infiltrated the Ku Klux Klan with the help of a Jewish colleague. Adapted Screenplay looks like BlacKkKlansman's best chance among its six nominations and, simply put, it's too important and finger-on-the-pulse a film not to win.
Almost 30 years ago, Lee's timelessly brilliant do The Right Thing was shamefully ignored for Best Picture and Director nominations, while he lost out on the Best Original Screenplay award to Dead Poets Society. Justice has been a long time coming, and will finally be done.
Best Original Screenplay
The Nominees
The Favourite
First Reformed
Green Book
Roma
Vice
What Will Win: The Favourite
What Should Win: The Favourite
Out of all of The Favourite's 10 nominations this is the one where a win is assured. From "I'm on my side, always - sometimes it's a happy coincidence for you" to "I do not know of women and their feelings, but I know they nurse their hurts like wailing newborns", the delicious black comedy is endlessly quotable and provides a bit of gas for anyone who has become too mired in the misery of either watching Game of Thrones or waiting for its final season.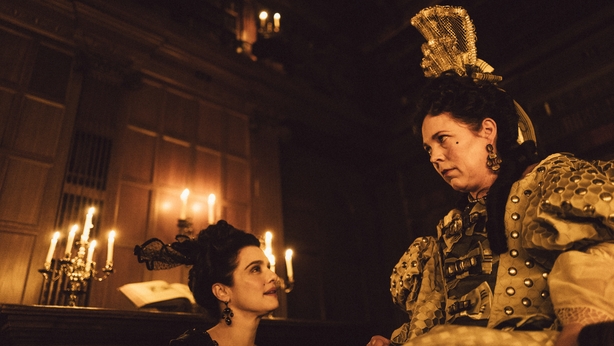 Although there was no electricity in the 18th-century court of Queen Anne (the brilliant Olivia Colman), The Favourite writers Deborah Davis and Tony McNamara (what a team!) brought in plenty of their own as power plays and passion combined and your allegiances shifted - often in the same scene.
Colman is a Best Actress nominee, but it's testament to Davis and McNamara's writing that Best Supporting Actress nominees Emma Stone and Rachel Weisz receive just as many fiendishly good moments.
Best Animated Feature Film
The Nominees
Incredibles 2
Isle of Dogs
Mirai
Ralph Breaks the Internet
Spider-Man: Into the Spider-Verse
What Will Win: Spider-Man: Into the Spider-Verse
What Should Win: Spider-Man: Into the Spider-Verse
For all the praise bestowed on Best Picture nominee Black Panther for reinvigorating the superhero genre, Spider-Man: Into the Spider-Verse also deserves a lot of love for weaving its magic around audiences.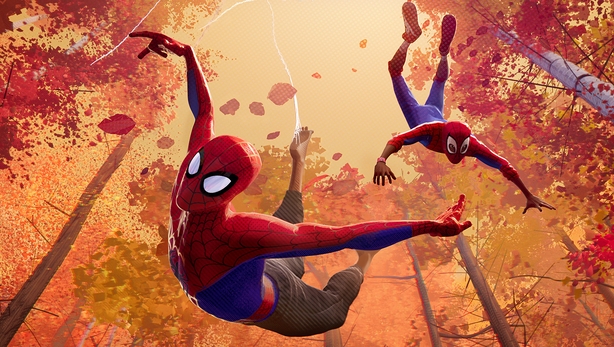 After their 'creative differences' exit from Star Wars spin-off Solo, the team of Phil Lord and Chris Miller truly showcased their mojo here (both produced, Lord co-wrote) and gave even the fussiest of fans fist-bumping moments galore. From style to story, Spider-Man: Into the Spider-Verse is a delight from beginning to end, and deserves its place on the honour roll - and a sequel!
If you haven't watched it, you're missing out on a portal to being a kid all over again. Expect similar levels of glee from Lord and Miller on the Oscars stage.
Best Actress
The Nominees
Yalitza Aparicio, Roma
Glenn Close, The Wife
Olivia Colman, The Favourite
Lady Gaga, A Star Is Born
Melissa McCarthy, Can You Ever Forgive Me?
Who Will Win: Glenn Close
Who Should Win: Yalitza Aparicio
In case you missed it, Glenn Close has been nominated six times in the past for an Oscar - three leading, three supporting - her history with the statuette going all the way back to The World According to Garp in 1983. At the seventh time of asking an Academy Award will be hers, and Amy Adams (a Supporting Actress nominee this year for Vice) will join the late Deborah Kerr in the six-and-none club.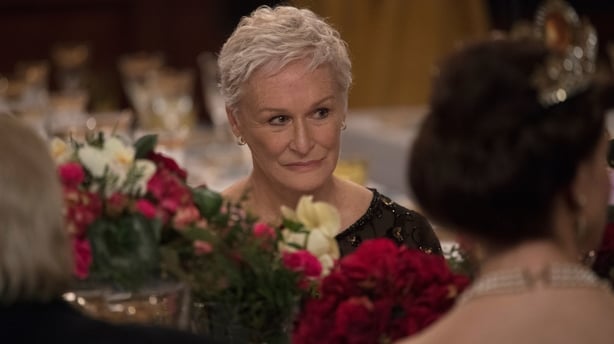 The debate will rage about whether Close's turn as the literary giant's better half in The Wife is her best performance, or if, like Paul Newman with The Color of Money, the 71-year-old is being honoured for all the times she didn't win. No doubt, Close is great in the The Wife and it wouldn't have been half the film without her, but just look at her fellow nominees - there's an argument to be made that they're all just as deserving, regardless of Close's awards backstory.
In a perfect world we'd love to see Roma's Yalitza Aparicio taking the Oscar. An unknown, with no acting experience, making the screen her own in the film of the year? That's what the romance of cinema is all about. A postscript: Fifty-one years ago, veteran Katharine Hepburn and newcomer Barbra Streisand shared the Best Actress Oscar. Close and Lady Gaga shared the Critics' Choice Award in January - could there be a surprise on Sunday?
Best Actor
The Nominees
Christian Bale, Vice
Bradley Cooper, A Star Is Born
Willem Dafoe, At Eternity's Gate
Rami Malek, Bohemian Rhapsody
Viggo Mortensen, Green Book
Who Will Win: Rami Malek
Who Should Win: Christian Bale
If there's one thing Hollywood loves almost as much as itself, it's an actor either losing weight or putting on weight for a role. The supremo of the scales is Vice star Christian Bale, who arguably did his best work to date as former U.S. Vice President Dick Cheney, turning one of the most infamously uncharismatic leaders in political history into a magnetic screen presence. But in a town that likes to display its Democrat support in bigger letters than the Hollywood sign, are they really going to honour a portrayal of such a contentious real-life figure, no matter how good that performance is?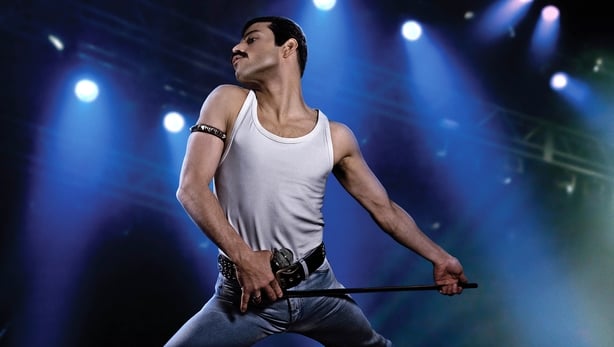 Enter Bohemian Rhapsody's Rami Malek, who turned himself into Freddie Mercury so convincingly that even the man himself would've done double takes watching the film. Malek proved himself to be a master of his craft in, crucially, a feelgood film - and we know how much they love that catnip in California. In all but one of the past 15 years the winner of the Screen Actors' Guild award has gone on to win the Oscar - Malek was the Guild's pick in January.
Is the fact that Queen and Adam Lambert will be performing at Sunday's show a sure sign that the award is in the bag, or has Vice's cynicism rubbed off on us a bit too much?
Best Director
The Nominees
Spike Lee, BlacKkKlansman
Paweł Pawlikowski, Cold War
Yorgos Lanthimos, The Favourite
Alfonso Cuarón, Roma
Adam McKay, Vice
Who Will Win: Alfonso Cuarón
Who Should Win: Alfonso Cuarón
The Oscars tradition of the Best Director and Best Picture awards going to the same film was restored last year when Mexican director Guillermo del Toro won both for The Shape of Water. We think his compatriot Alfonso Cuarón will also be celebrating winning the two biggest awards of the night come the early hours of Monday morning.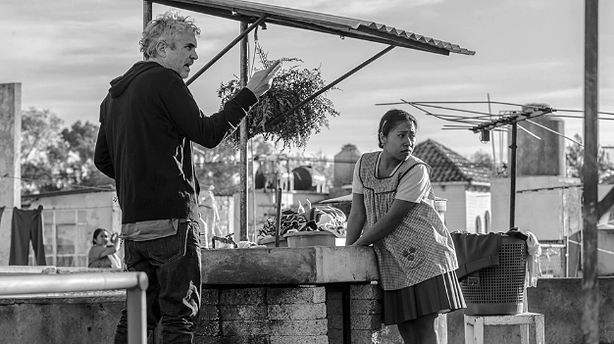 Cuarón is already a Best Director and Editing Oscar winner for his work on Gravity, and his second director gong will put him alongside another Mexican filmmaker, Alejandro G Iñárritu, who won Best Director for both The Revenant and Birdman.
Cuarón's Roma is everything you want from an artist behind the lens: bravura, catharsis and the realisation that the film is going to be part of your life in the years to come. It's one of those masterworks that you can watch again and again for different reasons - technicality, themes, tenderness - and still find something new to marvel at every time. Cuarón is also up for Best Cinematography alongside The Favourite's Irish cinematographer Robbie Ryan. Taking off the green jersey, we think Cuarón will win that one too.
Best Picture
The Nominees
Black Panther
BlacKkKlansman
Bohemian Rhapsody
The Favourite
Green Book
Roma
A Star Is Born
Vice
What Will Win: Roma
What Should Win: Roma
What a pity that Alfonso Cuarón's for-the-ages drama only received a one-week Irish cinema run out in the mouth of Christmas before moving to Netflix. If ever a film needed to be seen on the big screen it's this story of a housekeeper holding her employers' family together in 1970s Mexico. Hopefully a win on Sunday night will see Roma's monochrome magic beaming from the projector room once again.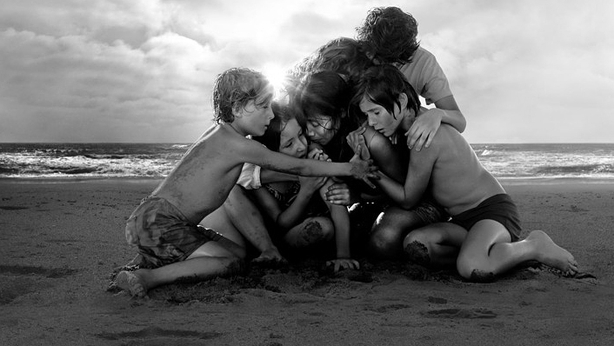 Yes, Green Book won the Producers' Guild Award (it has foretold the Oscar winner 20 times since 1990) and The Favourite lived up to its name for many, but the political charge in Roma's story and its breathtaking emotional power and spectacle have more, it seems, than any other nominee can offer. The Best Foreign Film award is a foregone conclusion.
The 91st Academy Awards are on RTÉ2 on Monday night from 9:30pm. Enjoy the show - and the arguments!