Director and writer Brad Bird said he always knew that super-powered baby Jack-Jack was going to be a major player in the follow-up to The Incredibles.
Speaking to RTÉ Entertainment, Bird said, "If we were going to do another Incredibles Jack-Jack was the key to it.
Watch our full interview with Brad Bird and producer John Walker
"At the end of the first film the audience knows he has multiple powers but the family do not so I knew that if we did another movie he was going to be a major character and his multiple powers, which is meant to be caricature of how it is to take care of infants once they get mobile."
Read our review of Incredibles 2
In The Incredibles 2, the superhero family of Bob and Helen and their children Dashiell, Violet and Jack-Jack are exiled once more after Mr Incredible causes too much damage to their home city but when a slick and ambitious businessman tempts them out of enforced retirement, they swing back into action.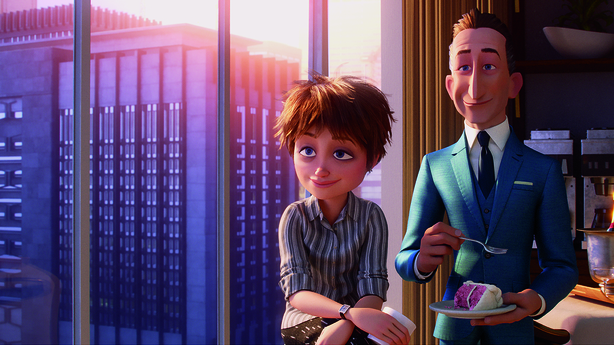 However, it is the less destructive Helen aka Elastigirl who is chosen to lead a campaign to bring back Supers, leaving a frustrated but supportive Bob at home to mind the kids: Violet is still a moody teen, Dashiell is still a gung-ho crime fighter, and Jack-Jack begins to reveal the true extent of his powers.
"So Bob is left at home with the baby," says Bird, who has also directed Ratatouille and The Iron Giant, as well as working on The Simpsons between 1989 and 1998.
"There's this wonderful period where men especially think this is not hard at all! Babies don't move around much, they stay right where you put them, you just feed them, their poops are even not so objectionable . . .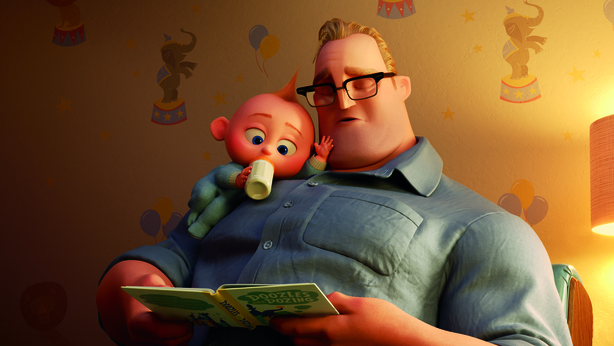 "And it's all very nice and then they start to get mobile and they start eating more complex things and you need a hazmat suit to change them and they're grabbing forks and wanting to stick them in sockets and you're on this high alert . . .
"So this is a caricature of that anxiety, of always feeling something bad is going to happen unless you watch them every second and it's exhausting!"
In The Incredibles 2, which is in Irish cinemas on July 13, Elastagirl is left to do battle with a new enemy - Screenslaver, a shadowy figure who lurks on the margins of society and manipulates humanity's addiction to screens (imagine that?!).
The new movie has the cool and elegant Atomic Age look of the first film but even more so considering how much technology has advanced since the first Incredibles in 2004.
"In the first film almost everything we wanted to do was a science project," says producer John Walker. "We would go to the technical folks and artists at Pixar and say, `Hey, we've got this character with long hair and it's really important that it moves and she hides behind it . . . '
"And a couple of people faint when we say that and then we say, `Oh, by the way, the cast is all human beings and then need to be animated really well . . . ' and ten more people faint.
"This time it was a case of `how much money and time have you got?' Not only has the technology improved but the artists at Pixar have improved - that's 14 years for a lot of folks who worked on the first film to improve."
The Incredibles 2 is in cinemas on July 13
Alan Corr @corralan