The less you know about Moonlight before watching it the better. Suffice to say this is essential viewing, but if you need any further convincing, read on.
The description "coming-of-age drama" has been bandied around freely but the phrase doesn't come close to capturing what writer/director Barry Jenkins has achieved in this truly remarkable, endlessly moving film.
He paints an unflinching portrait of the black male experience in America through the story of Chiron, a deeply traumatised man struggling with his sexuality. It is told in three chapters in three equally astounding performances by Alex R. Hibbert, Ashton Sanders and Trevante Rhodes.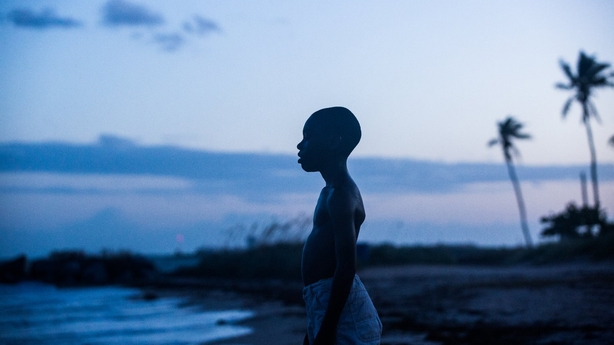 We first meet Chiron (Hibbert) as a withdrawn, uncommunicative young boy growing up in Miami. His mother Paula (Naomie Harris) is a crack abuser and he is bullied by his peers, who deem him "soft". Chiron is taken under the wing of Juan (Mahershala Ali), a drug dealer from the neighbourhood who becomes sympathetic to his plight.
Juan is as far from the stereotypical representation of a black drug dealer as you're ever likely to see. Ali imbues him with incredible compassion and humanity as he becomes a father-like figure to the young boy, teaching him how to swim and trying to make him understand that he doesn't need to be ashamed of his sexuality.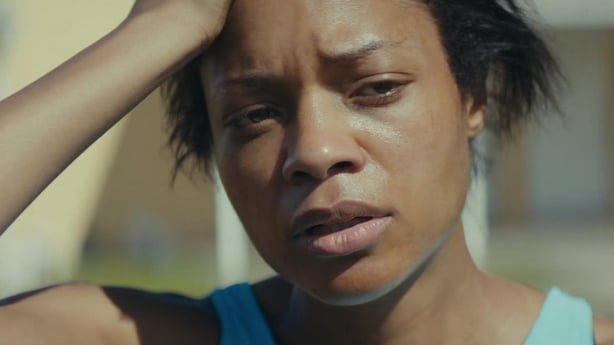 Chiron grows into an equally introverted teenager (Sanders) who has bottled up so much hurt and anger he seems about to burst. The only respite from his solitary existence is his close friendship with Kevin (Jharrel Jarome), with whom he shares his sole sexual experience. 
We are perturbed to see who the adult Chiron (Rhodes) becomes. Beefed-up, toughened and remote, his muscled body and gold teeth grill shielding him from the world. In order to survive in his environment he has beaten his true identity into submission, surrendering to traditional notions of masculinity by hardening himself internally and externally.
However, we are given a glimmer of hope that he might begin a journey of self acceptance when Kevin (Andre Holland) comes back into his life.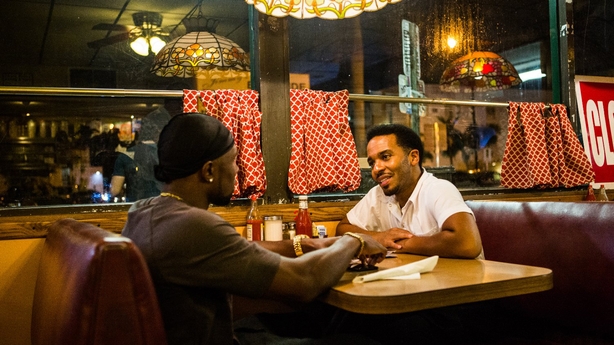 Crucially, Moonlight is not relentlessly grim. Jenkins peppers the film with moments of pure beauty in Chiron's life, most memorably in scenes with Juan. Mahershala Ali should be a shoo-in for the Best Supporting Actor Oscar later this month.
The nuanced, delicate performances are bolstered by a script that is a lesson in understatement, delivering startlingly devastating insights with blunt simplicity and often trusting the audience to read between the lines. The inventive cinematography by James Laxton elevates the film to a work of art, with startling imagery that plays over in your mind for days after viewing.
Equal parts poignant and heartening, this is a unique and uniquely told story that deserves to be seen.
Sarah McIntyre
We need your consent to load this YouTube contentWe use YouTube to manage extra content that can set cookies on your device and collect data about your activity. Please review their details and accept them to load the content.Manage Preferences