Glenn Close hides the biggest fiction of all in her marriage to a revered novelist in this blackly humorous film about reputation and deceit  
Glenn Close is a simmering Vesuvius of contained rage in this elegant comedy drama about deceit, pride and calculated loyalty. She plays Joan Castleman, the steely but gracious wife of man of letters Joseph Castleman, a writer who is that rarest of things - a novelist who is both commercially successful and critically adored.
We need your consent to load this YouTube contentWe use YouTube to manage extra content that can set cookies on your device and collect data about your activity. Please review their details and accept them to load the content.Manage Preferences
Joseph (a fusty but conniving Jonathan Pryce) is about to receive the Nobel Prize for Literature and when the couple first hear the news in an early morning phone call from Stockholm to their handsome lakeside home in Connecticut, they bounce up and down on their bed like children in giddy rapture. Theirs certainly looks like a blissfully contented marriage, even after all these years together.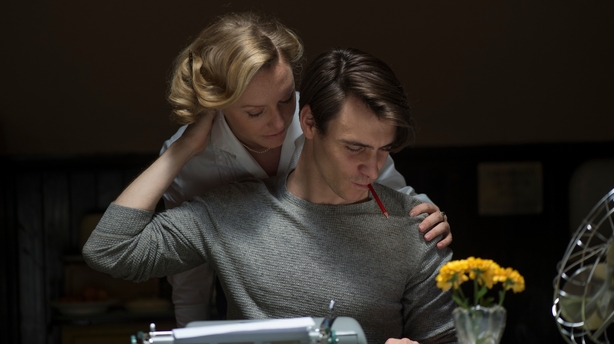 But all is facade and artifice. Director Bjorn Runge and screenwriter Jane Anderson (adapting the book by Meg Wolitzer) reveal a story of conceit and the limits of loyalty, layer by stinging layer in what is a superbly paced and blackly humorous film.
Castleman is, in truth, an arrogant philanderer, whose numerous indiscretions and affairs are tolerated by Joan in the name of "art", having put aside her own promising writing career years ago.
Once in Sweden. his already rampant ego is well catered for. There is an interview with the New York Times magazine (the revered Joseph bumps then presidential hopeful Bill Clinton off the cover), his own personal (and female) photographer to document his Nobel experience, and all the pomp and ceremony of the Nobel presentation itself. Joan, meanwhile, is fobbed off with shopping trips and museum visits.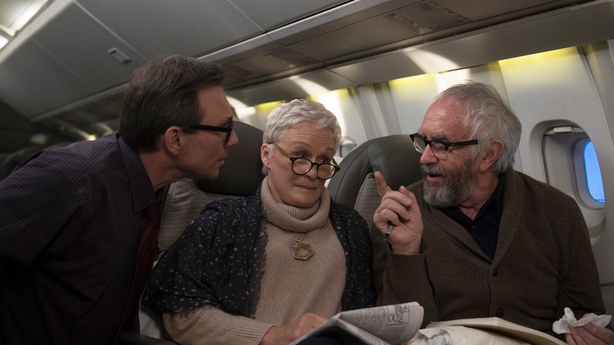 And then there is Castleman's interloping wannbe biographer, Nathaniel Bone (an ageless Christian Slater), a man who won't take no for an answer as he seeks to ingratiate himself into this gilded literary world and pen a book about one of the age's great voices.
Inter-cut with the whirl of endless champagne receptions and glad-handing from the Nobel committee (the real life version of which was hit by its own scandal earlier this year), we learn the story of Joan and Joseph's relationship in a series of flashbacks before the greatest fiction of all is revealed in a real literary sleight of hand.
The Wife is an admirably restrained film that gleefully exposes a story of vanity and deceit with superb performances all round. However, all eyes will be on Close. And they should be come Oscar night too. 
Alan Corr @corralan