This Disney sequel pokes fun at the World Wide Web with the spectacular return of Wreck it Ralph and girl racer Vanellope von Schweetz
What does the World Wide Web actually look like? Is it a techno utopia where pretty blue jays perch on branches and tweet happy thoughts and helpful corporations provide you with vital information and goods?
Or is it a fetid underworld where viruses and hate speech lurk everywhere and the Dark Web is a festering pit teeming with mankind's every evil?
It's a bit of both in this zippy follow-up to 2013's Wreck it Ralph. Billed as the biggest and most elaborate Disney movie ever, its greatest feat is its ingenious visualisation of cyberspace as a gleaming city buzzing with global brands and populated by personifications of search engines, algorithms, pop-up ads, and high-stakes online auctions.
This is where returning 8-bit heroes, glitchy girl racer Vanellope von Schweetz (Sarah Silverman) and nine-foot-tall gentle giant Ralph (John C. Reilly), find themselves when they are forced to go in search of a vital piece of equipment when their humble small town arcade comes under threat.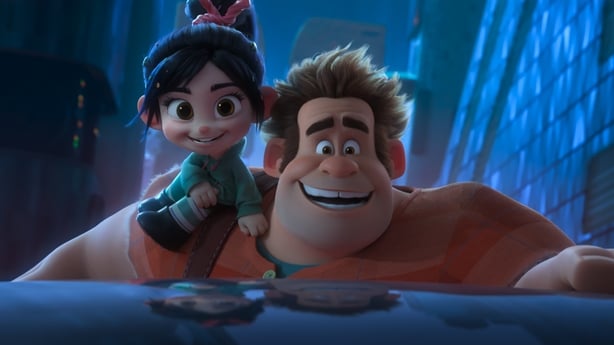 Our avatars enter this brave new world with all the wide-eyed innocence of a dial-up surfer in 1993 and learn quite a few lessons about life and friendship - without Disney neglecting to keep the subversive gags coming thick and fast.
Along the way, they encounter Shank (Gal Gadot), a veteran road warrior who is the undefeated champion of Slaughter Race, a Mad Max style online game far removed from the innocence of Vanellope's arcade go-kart circuit, Sugar Rush, a super slick algorithm called Yesss (Taraji P. Henson), who makes go Ralph viral on "BuzzTube", and KnowsMore (Alan Tudyk), a trigger happy Poindexter of a search engine.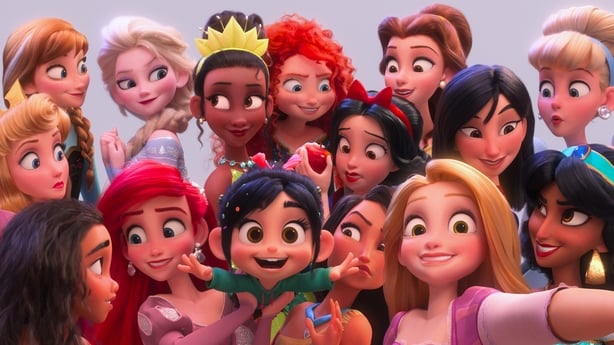 Best of all though is Alfred Molina as Double Dan, the slug-like overlord of the Dark Web, who resembles a hybrid of Jabba The Hutt and Alfred Hitchcock.
This being the www, there is nowhere Ralph Breaks the Internet cannot go. When he stumbles into a comments section after he goes viral, he learns some hard lessons about human nature and there is a lot of cross-pollination with other franchises. C3-pO pops up at one point, along with imperial stormtroopers, various Muppets, and the occasional Marvel character. However, it's Vanellope's visit to the Disney website, where she meets pretty much every Disney princess EVAH, that may charm even the most cynical out there.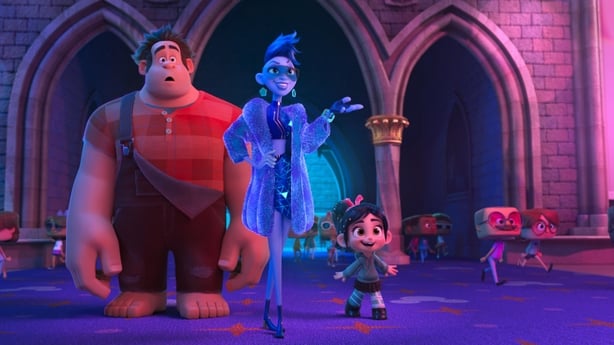 The voice talent is never less than great. Silverman's sing-song voice is still beguiling, Reilly's Ralph is lovably dim, Molina's London gangster shtick is funny, and Tudyk's harried cyber conductor is a real treat.
Lessons have clearly been learned from the truly egregious Emoji Movie and the very good Lego Movie. It's a neat satire of the World Wide Web that manages to communicate its message, look amazing, and have a lot of fun without getting lost in the constant babble and frontal cortex frying saturation of the online world. That's worth than just a "like".
Alan Corr @corralan