Poland 1949, and Wiktor (Tomasz Kot) is musical director and folklorist who tours rural Poland recording singers and watching dancers perform as he recruits personnel for the folk theatre company Mazurek.  Auditioning in a village, he is struck by the singing of a feisty yet composed young girl, named Zula. She insists on singing the chorus to the song she has chosen for audition, despite being told that the verse was enough, that feisty, yes.
Wiktor is impressed by her determination and spirit and despite the fact that his female talent scout is unmoved, insists that she be taken seriously. However, there is a rumour that she did time in jail for killing her father. Not quite true, as she later reveals, she stabbed him when he "mistook her for her mother, " as she delicately puts it.
Before long, Zula has proven her talent as a leading light in the musical ensemble, as the story progresses through the years of the Cold War of the title. In Moscow in 1951, we get the first intimations of political pressure on the company to conform to new dogmas and realities, as they are requested to sing songs about the proletariat, agricultural reform, world peace. We see the folk choir sing while a vast image of Stalin is drawn down behind them on a banner behind the stage, echoing a similar image in Nikita Mikhalkov's 1994 Russian classic, Burnt By the Sun.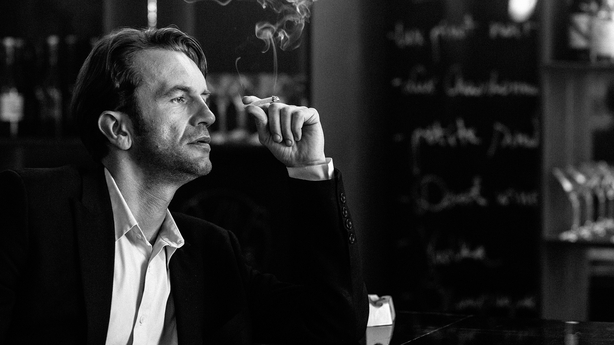 Meanwhile, Vikor and Zula are not just working together as members of a musical team, but they have developed a torrid physical relationship. There are complications, not least the fact that Kaczmarek, the manager of the company is "hitting on her" as the American translation annoyingly has it. Come on, its Cold War-era Poland for god's sake, translator dude.
The theatre company manager is also "hearing (Zula's) confession", as she puts it, and is questioning her about what she knows of Wiktor, his war record, whether he listens to the radio station Liberty, whether he believes in God. In the interests of total honesty between them, she admits to "ratting" on him - yes, that's how it's translated. 
Zula's disclosure causes the first serious conflict between the pair. One wonders, incidentally, if Zula quite meant "ratting" in Polish, it seems too strong a usage in the English rendition, could she have meant "telling" or tittle-tattling? These distinctions and nuances are, after all, hugely important when it comes to informing.
But back to the film. At an international Youth Festival in Berlin at which the troupe are taking part, Wiktor flees for the West, ultimately to Paris. Zula, who had agreed to accompany him, fails to show and he travels on alone. The action switches to the French capital in 1954, and Wiktor is getting by as an arranger and composer for film soundtracks and the like.
We need your consent to load this YouTube contentWe use YouTube to manage extra content that can set cookies on your device and collect data about your activity. Please review their details and accept them to load the content.Manage Preferences
Zula shows up when the troupe are in the city, they make love, there are further encounters in Split and back in Paris again. She cuts a single that she cares little about, they fall out over his seeming lack of passion, the thing dips miserably.
Eventually, she returns to Poland although the film reveals no apparent family or even friend connection to justify such a return. There are some awkward credibility or simple narrative gaps like that in this film, which looks good and which is headed by two excellent actors but which is thin on the screenplay end. There are echoes of the all-consuming passion of Jean-Jacques Beineix's more rounded Betty Blue, from 1986, which also worked around the older man and much younger lover trope.
Cold War is filmed in luminous monochrome in the Academy ratio, there is beautiful framing and entrancing composition of the shots. A panning sequence , filmed from the Seine, of the cathedral of Notre Dame overhead, a deserted nocturnal Paris scene is particularly memorable.Thus the story plays out in a kind  of silvered washed out, black-and-white, all of a piece with the smoky nightclub performances and Billie Holiday quietly playing in the background in the shabby Paris flat which the lovers appear to share.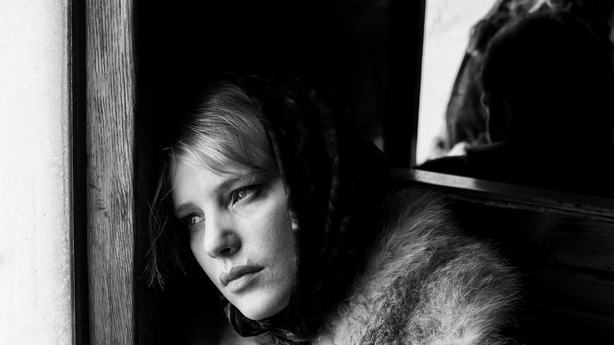 `Appear to share', one writes, as the relationship has no fixity, it is constantly shifting as the two protagonists embrace other lovers in the preening spirit of self-conscious bohemianism, which we never quite crack. Yet their love endures despite all manner of infidelity. It's a nice idea for a sultry romantic film, which this is, but somehow the tone seems disingenuous at times, and it turns into a kind of weary melodrama towards the close.
Both lead actors give their all and Kulig's face is utterly mesmerising, it's hard to keep ones eyes off her sad features, that charme Slave, as she is told she has. A spurious fame beckons, Zula is urged to play up that Slavic charm for all its worth if she wishes to become the toast of Paris and a singing star like Piaf.
Directed by Paweł Pawlikowski, who won much acclaim for The Nun, Cold War is worth it for the cinematic beauty and for the committed performances which are faultless. However, the screenplay needs a shot of realism, there is something simplistic about it, but I stress that this may be in the eye of this beholder. Maybe it's escapism then in the end, which is what films are also for.
If we are talking Polish cinema though, the films of Andrzej Wajda had greater heft, while those of  Krzysztof Kieslowski (not flawless either and occasionally prone to indulgence) seemed nonetheless to have a more realised poetic sensibility. 
Cold War, which is in French and Polish, with subtitles in English, opens tomorrow, Friday, at the IFI.