Whatever the set-up or setting, the best road movies - The Sure Thing, Planes, Trains & Automobiles, Midnight Run, The Eighth Day (Le Huitième Jour) - all have one thing in common: no matter how many times you've taken the trip, you always see something new along the way.
Green Book also deserves its place on that list of sentimental journeys, but in terms of driving arguments it has more gas in the tank than the rest of the genre combined.
Set in the autumn and winter of 1962, the comedy-drama is "inspired by a true friendship" - that of Dr Donald Shirley and Tony 'Lip' Vallelonga, portrayed here by Mahershala Ali and Viggo Mortensen respectively.
Dr Shirley, a piano virtuoso who lives above Carnegie Hall, has signed up for a tour of the Deep South and needs a driver/minder. Enter Tony Lip, a racist bouncer in need of work after the nightclub where he works is closed for renovations. The 'Green Book' of the title is a guide to the Jim Crow-era South, which provides information for African-Americans on hotels, restaurants and venues where they will be welcomed.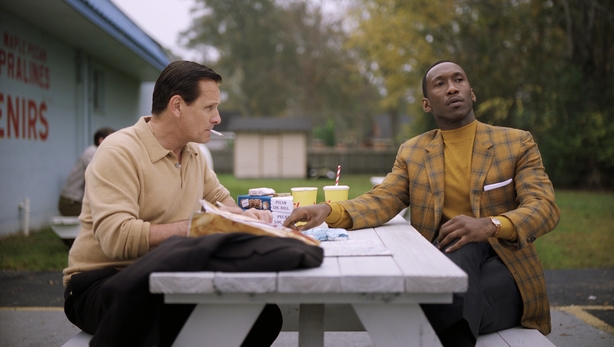 And so the men's eight-week trek begins with a wall between the front and back seat, but as Dr Shirley and Tony Lip rack up the miles, it comes down brick by brick.
Off screen, Green Book has been accused of having a 'white saviour' narrative with members of the family of Dr Shirley claiming that the film is a "symphony of lies".
Late last year, Viggo Mortensen had to apologise for using a racist slur during promotion of the film as he hamfistedly tried to explain that progress had been made because the word was no longer casually used. "Although my intention was to speak strongly against racism, I have no right to even imagine the hurt that is caused by hearing that word in any context, especially from a white man," he said in his heartfelt mea culpa. Mortensen added that one of the reasons he chose to work on Green Book "was to expose ignorance and prejudice in the hope that our movie's story might help in some way to change people's views and feelings regarding racial issues".
Earlier this month, director Peter Farrelly (Dumb and Dumber, There's Something About Mary) said he was "deeply sorry" for his flashing on film sets in the past in the name of 'humour', while co-writer Nick Vallelonga  - the son of Tony Lip - expressed remorse for his own idiocy, in his case an anti-Muslim tweet posted in 2015. 
That's a lot of baggage to fit in one Oscar-tipped movie's trunk; whether there's still room for your money is another thing.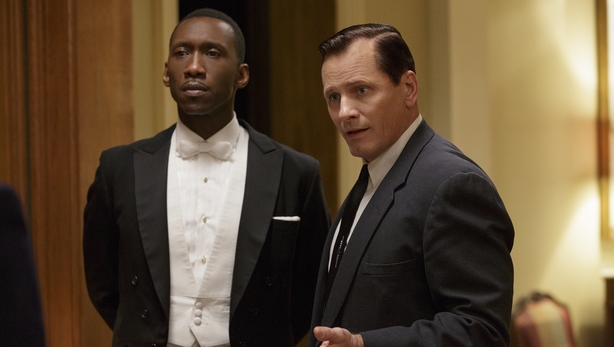 What's not up for debate is that the magic of screen chemistry is once again showcased as Ali and Mortensen bring out the best in each other and their respective characters in a film that piles on the life lessons and poignancy the longer the rubber meets the road. Tony has no self-awareness and little education. Dr Shirley is hyper aware and learned everything the hard way. En route they bicker, fight and face crises, with recurring signposts for the emotional pay-off up ahead. 
All viewers will reach their own crossroads in deciding if the film has value in the present day or is just too simplistic for the state we're in. 
As closing food for thought, here's Mahershala Ali's assessment in an interview with The Associated Press: "It's approached in a way that's perhaps more palatable than some of those other projects. But I think it's a legitimate offering. Don Shirley is really complex considering it's 1962. He's the one in power in that car. He doesn't have to go on that trip. I think embodied in him is somebody that we haven't seen. That alone makes the story worthy of being told."
Over to you.
We need your consent to load this YouTube contentWe use YouTube to manage extra content that can set cookies on your device and collect data about your activity. Please review their details and accept them to load the content.Manage Preferences