Can you identify these famous Irish landmarks from photographs taken at the turn of the century?
The Late Late Show audience are quizzed about their knowledge of places in Ireland. The only catch is that the places are pictured in photographs from the turn of the century taken from the Lawrence Collection held at the National Library of Ireland. Some of the locations are very similar and easily identifiable while others are a bit more challenging for the audience to identify.
It's about forty thousand glass plates. Superb pictures of Ireland. A marvellous piece of history.
In an effort to publicise the collection, Maxwell House coffee is offering its customers the chance of obtaining copies of these photographs simply by sending in labels from the coffee jars that match the photographs. In addition to the six photographs presented on The Late Late Show, there are fourteen more which feature as part of the promotional campaign.
Members of the audience are asked to identify the locations in the hope of winning copies of the prints. Included were photographs of Grafton Street in Dublin, Patrick's Bridge in Cork, College Green in Dublin, Kate Kearney's Cottage in Kerry, the Blarney Stone in Cork and Eyre Square in Galway. Only three audience members got all the answers correct. Audience member Áine George from Cork picks the winning name from a hat and the winner is Mark Hutch from Monkstown. Mark wins a solid silver coffee pot courtesy of Maxwell House.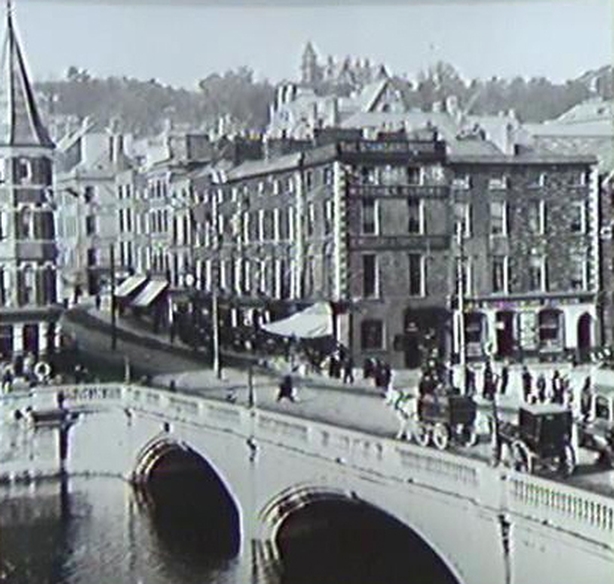 Lawrence Collection: Patrick's Bridge Cork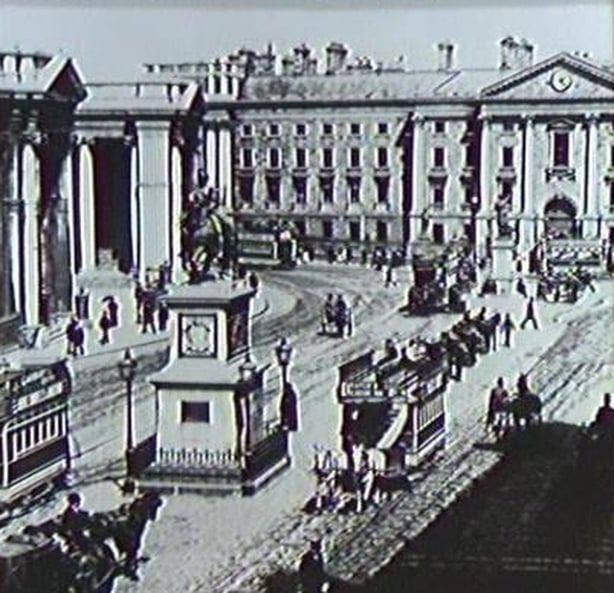 Lawrence Collection: College Green, Dublin
The Late Late Show broadcast on 16 May 1986. The presenter is Gay Byrne.