A photographic exhibition celebrating the revitalisation of Temple Bar opens at the Irish Architectural Archive, Merrion Square, Dublin.
While Temple Bar has been transformed, opinion is divided as to whether all the changes have been a success.
Decomposing buildings, car parks and abandoned streets. Temple Bar before its transformation into Dublin's cultural quarter.
The photographs all date from the period before the area's renewal, when a proposal to transform Temple Bar into a bus station was under serious consideration. Now the area is known as Dublin's cultural quarter and the exhibition highlights the social, economic and cultural changes that have taken place.
Dermot McLaughlin CEO of Temple Bar Cultural Trust describes the area as,
28 acres, 3000 people, 70,000 tourists a day... 400 business operations, 50 or 60 arts organisations. Radically transformed. A total success.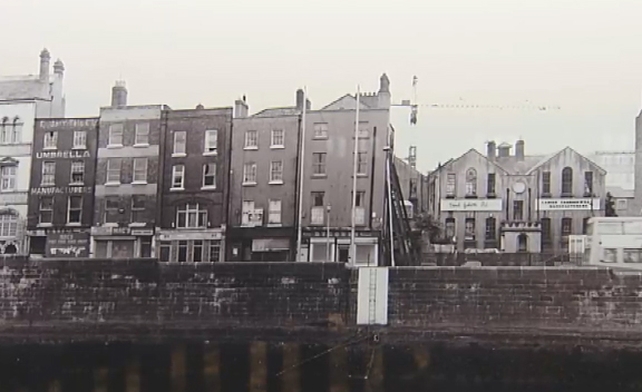 Temple Bar South Quays, Dublin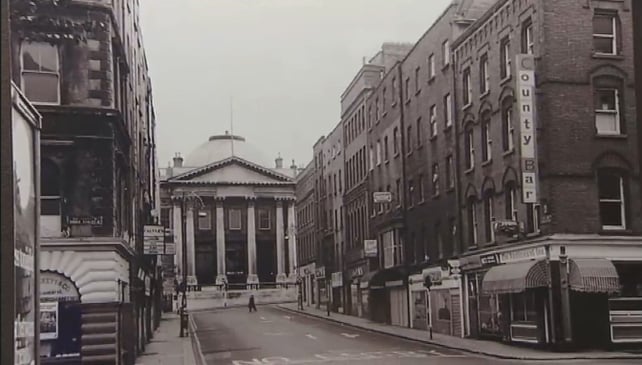 Temple Bar, Parliament Street, Dublin
Bernard Breslin of The Merchant Barber, Temple Bar would like to see more emphasis being placed on daytime activities in the area, which would serve to support the local traders.
Frank McDonald, Environment Editor with The Irish Times thinks the area has quietened down quite a bit in the past few years and is now finding its feet.
The notion that it was possible to preserve... the bohemian character ...was really probably a fatuous hope.
An RTÉ News report broadcast 5 October 2006. The reporter is Anna Murphy.