The Irish Salon of Photography is a biennial international exhibition of prints and slides organised by the Photographic Society of Ireland.
Dublin photographer Hugh Doran explains the extent and importance of the exhibition featuring 175 prints and 268 colour slides, selected from entries from photographers from 50 countries. Doran believes the exhibition displays a high standard of work and the judges will be awarding medals for each section using three criteria; technical excellence, message conveyed and presentation.
For Doran photography is an art form,
It reflects life just like the other art and media do, just like television does, so there is a lot of tension and violence in the world and that is reflected to a certain extent in the pictures on show, of course there are pretty pictures as well and we are glad to have them.
Irish photographers are not as internationally minded as their continental counterparts and are mostly interested in club exhibitions. However Doran singles out Raymond Flynn's shot taken at President Childers Funeral in 1974 for special commendation.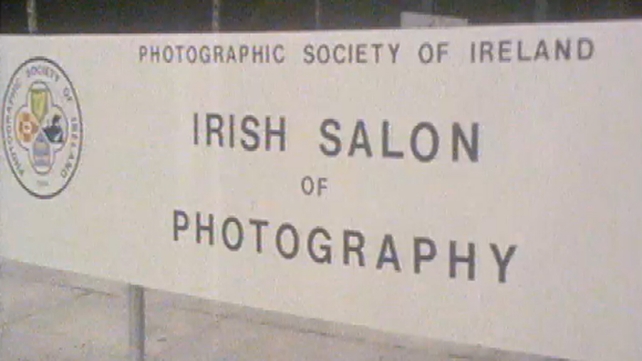 Irish Salon Photography (1976)
The Irish Salon of Photography goes back to 1900. It was taken over by Photographic Society of Ireland in 1950 and they have been running the Salon every second year since then. Hugh Doran joined the Photographic Society of Ireland in 1949 and both contributed to, and won medals at the Irish Salon of Photography. He exhibited internationally and was renowned for his photography of Irish country houses.
This episode of 'Last House' was broadcast on 10 August 1976. The presenter is Áine O'Connor.