Work by photographers Derek Speirs and Tony O'Shea feature in two Dublin exhibitions.
Photographer Derek Speirs has documented the late 1970s and 1980s and is arguably the best Irish photographer of the era. More than 60 of his photographs printed full frame are currently on a nationwide tour. The exhibition entitled 'Speirs at Large' is now on show at the City Centre Gallery in Moss Street, Dublin.
Like Derek Speirs, the work of acclaimed photographer Tony O'Shea has appeared in a wide variety of newspapers and magazines including 'The Sunday Times' magazine, 'The Guardian', 'In Dublin' and 'Libération'. He is currently a freelance photographer with 'The Sunday Business Post'. A collection of 60 of his pictures can be seen in the Irish Gallery of Photography in Wellington Quay, Dublin.
An RTÉ News report broadcast on 9 October 1990. The reporter is Colm Connolly.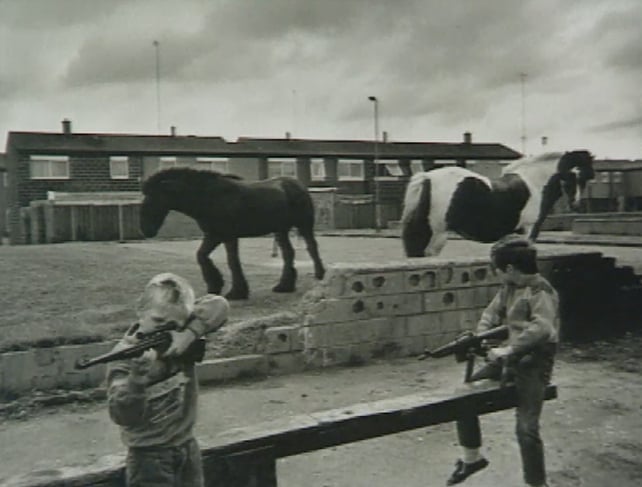 Photograph by Tony O'Shea