The Bothy Band, Paul Brady and The Boomtown Rats are all on Mulligan Records a label that places the work of artists at its centre.
Irish Independent record label Mulligan Records was started by Donal Lunny and Seamus O'Neill in 1976.
The label released records by a catalogue of traditional, new wave and contemporary acts. The idea behind the label was to put the artist first with contractual agreements favouring the artist over the label.
Donal Lunny explains the idealistic approach to setting up an independent record company where the band was in control.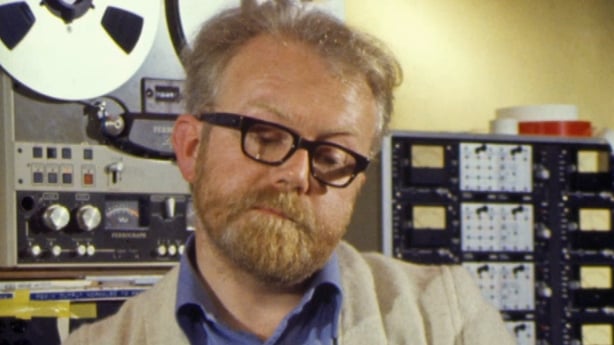 Seamus O'Neill, Mulligan Records, 1979
Seamus O'Neill left his job in Gael Linn and joined forces with Donal Lunny to set up Mulligan Records with a plan to release international standard records. The establishment of Mulligan Records meant they could offer the artist total artistic discretion.
A platform where they could record the music they felt was the kind of music that should be coming out of Ireland.
Singer Don Baker and guitarist Johnny Norris are just one of the acts recording for Mulligan. Their track 'Inner City Song' is being recorded for release to coincide with Dublin's Inner City Festival.
A non commercial ballad in the usual sense, but Mulligan takes the gamble.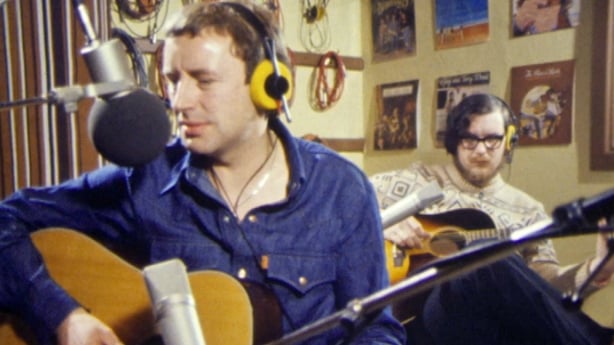 Don Baker and Johnny Norris, 1979
Seamus O'Neill describes the challenges of surviving in the commercial world of record sales. He believes one of the main difficulties is getting the public used to listening to quality music coming out of Ireland. He would like to see the public supporting Irish music more and buying more records released on the Mulligan label.
Donal Lunny believes that if were not for Mulligan Records, a fair few records have been made that may otherwise have not been by other record companies.
After just three years in operation, Mulligan Records has a catalogue of over forty LPs and over twenty five singles with acts including The Bothy Band, Paul Brady, and The Boomtown Rats.
This episode of 'Summerhouse' was broadcast on 29 August 1979. The reporter is Áine O'Connor.