Bob Geldof talks about the Boomtown Rats recent gigs in India.
The Boomtown Rats performed on the Late Late Show. Gay Byrne and Bob Geldof exchange fashion barbs about each other's dress sense. Bob Geldof describes The Boomtown Rats recent trip to play in India.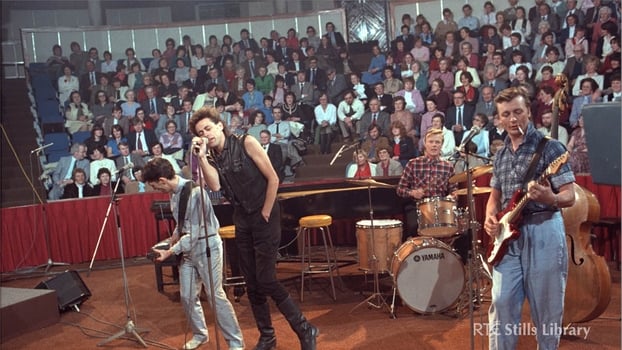 Boomtown Rats on The Late Late Show (1982)
This episode of The Late Late Show was broadcast on 13 March 1982. The presenter is Gay Byrne.
'The Late Late' was broadcast from Goffs in Kildare that night as the RTÉ studio in Donnybrook was being used for that year's National Song Contest.