Thousands turn out to see the Boomtown Rats as postponed concert finally goes ahead.
The Boomtown Rats were originally supposed to play a concert at Leopardstown race course but had been prohibited from playing by the courts.
Desmond Guinness, the owner of Leixlip Castle, says,
It is not my style of music but as long as it gives a lot of people a lot of pleasure it doesn't seem to make much odds.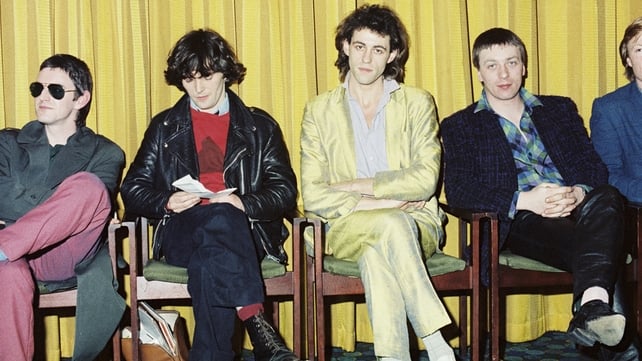 Boomtown Rats
While Bob Geldof felt that decision to find a way to make the gig happen was vindicated,
I think it just slaps the whole system here in the face. The fact that everything here is second rate, everything is shoddy, and just because we do things right for once and prove that we can do things right I think it gets up people's noses.
An RTÉ News report broadcast on 2 March 1980. The reporter is Michael Walsh.