Pete Briquette and Jane Aire tie the knot in Blackrock, Co. Dublin
35 years ago Boomtown Rat Pete Briquette married in Dublin and hundreds of fans showed up to congratulate him.
A large crowd turned up to see Pat Cusack, alias Boomtown Rat Pete Briquette marry 20 year old American singer Jane Ashley (aka Jane Aire). The couple were married at Saint John the Baptist Church in Blackrock, Co. Dublin. The report shows members of the Boomtown Rats arriving at the church and being mobbed by onlookers and fans.
Pete Briquette was dressed in a lilac-coloured check suit with two-tone black and white shoes. The bride wore a cream silk lace dress. The bridesmaid was Kirsty McColl. The reception was held at Killiney Castle Hotel.
Pete Briquette played bass in The Boomtown Rats and continues to play with the Bob Geldof band. Briquette is also a record producer.
This report by Michael Walsh was broadcast on 25 February 1980.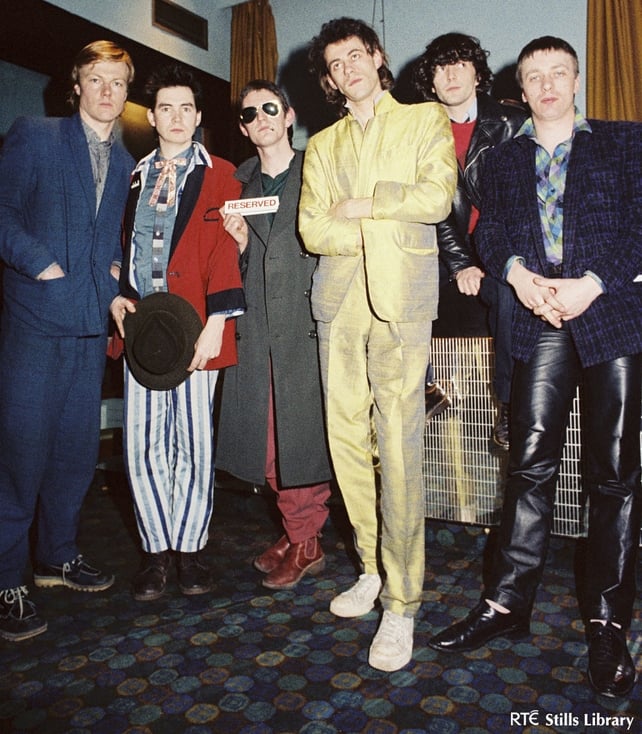 Boomtown Rats (1980)