A trip to Litton Lane Recording Studios to meet the 'Pop Mecanics' and find out how the recording process works.
Dublin band 'Pop Mecancis' are in the studio recording a demo using a 'Portastudio', a four-track recorder that runs on cassettes. Soundman Colin Boland takes Aonghus through the recording process. He describes the portastudio as,
A miniature recording studio which you can pack into a suitcase and take around with you.
Drums and bass, guitar and keyboards, and vocals are all recorded on separate tracks before being mixed.
'Pop Mecanics' are Pat Dunne on guitar and vocals, Stephen Kiltz on keyboards, Eamo Doyle on bass, and Niall Power on drums.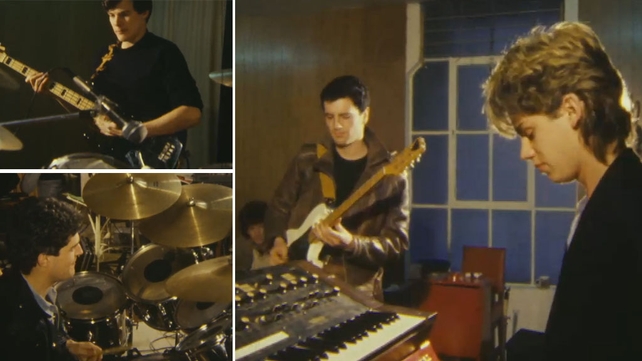 Pop Mecanics in Litton Lane (1983)

This episode of 'Anything Goes' was broadcast on 26 February 1983. The reporter is Aonghus McAnally.
'Anything Goes' was a young people's programme on RTÉ Television. The programme was first broadcast on 4 October 1980 and continued for 6 years.