Pop duo brothers Bros, Matt and Luke Goss, are guests on The Late Late Show.
'Bros' formed in 1986 in London. Gay Byrne refers to the band's previous appearance on 'The Late Late Show' in 1988 saying,
Good to know that we had yiz on when you were nothing and now you sure are something. Well, we spot talent on this show.
The brothers performed and chatted to Gay Byrne about playing in Ireland, fame, success and talent.
Luke Goss on fame,
You can be famous for loads of things but it's much better to be successful. Fame without success is worthless.
Matt Goss also tells Gay about being a 'blue baby'.
This episode of 'The Late Late Show' was broadcast on 11 October 1991. The presenter is Gay Byrne.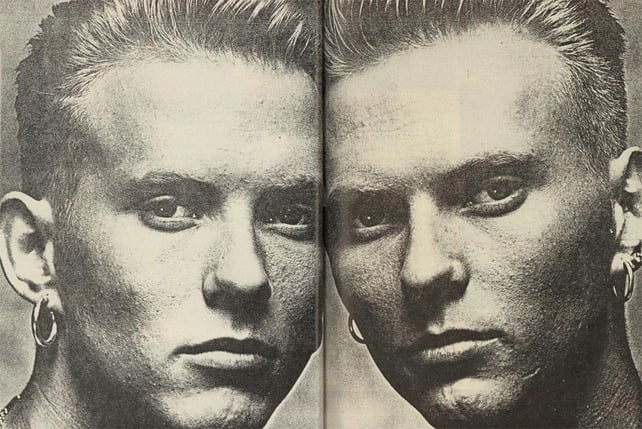 Bros in RTÉ Guide 27 April 1990