On 26 November 1993 Boyzone made their first television appearance debuting their dance skills on the Late Late Show.
The now famous performance features Ronan Keating, Stephen Gately, Shane Lynch and Keith Duffy. Mikey Graham was not in the original lineup. Two additional members also appear in the clip, Richie Rock, son of Dickie Rock, and Mark Walton. Shortly after their debut television appearance both Richie and Mark parted company with the boy band. Louis Walsh put the band together and managed them throughout their career.
This episode of The Late Late Show was broadcast on 26 November 1993. The presenter is Gay Byrne.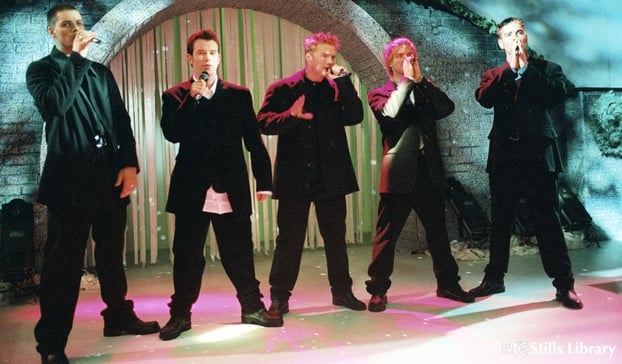 Boyzone (1995) on RTÉ Television's Christmas variety show 'Different Dreams'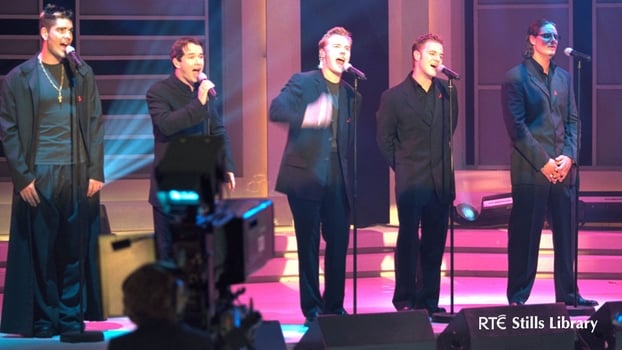 Boyzone on Late Late Show (1999)