Kylie Minogue talks duets, fashion and acting on 'Jo-Maxi'.
In 1991 Kylie Minogue was in Dublin for a concert at the Point Depot. The Australian Pop Princess and former 'Neighbours' star took time out from her busy schedule to meet 'Jo-Maxi' reporter Susan Kavanagh at the Westbury Hotel in Dublin.
Kylie talks about working with US R&B singer Keith Washington on her single 'If You Were with Me Now'. Recorded separately in London and New York, the pair only met when it came to making the video for the single.
Kylie has recently undergone a change of image which is being described as going from the,
Girl next door to sex symbol.
This transformation has been the subject of controversy for some. Working with "outrageous" designer John Galliano, Kylie has managed to show her fans a whole new side to her performances and is clearly enjoying her new on-stage persona.
Her public persona is one thing, but what is Kylie really like at home?
I slob around in my tracksuit pants and a T-shirt.
With her busy schedule as a pop star, Kylie is finding it difficult to get the time for acting.
This episode of 'Jo-Maxi' was broadcast on 12 November 1991.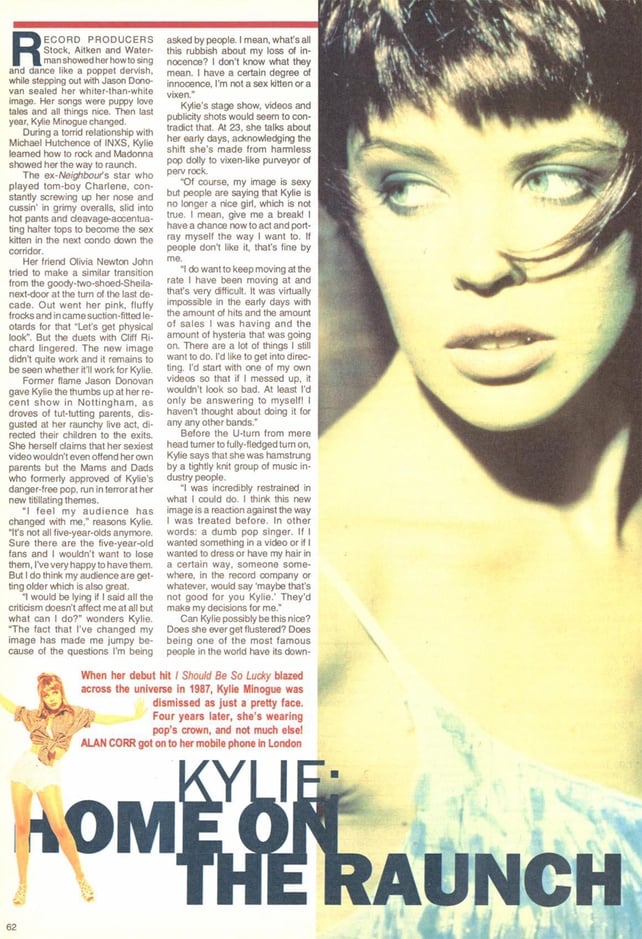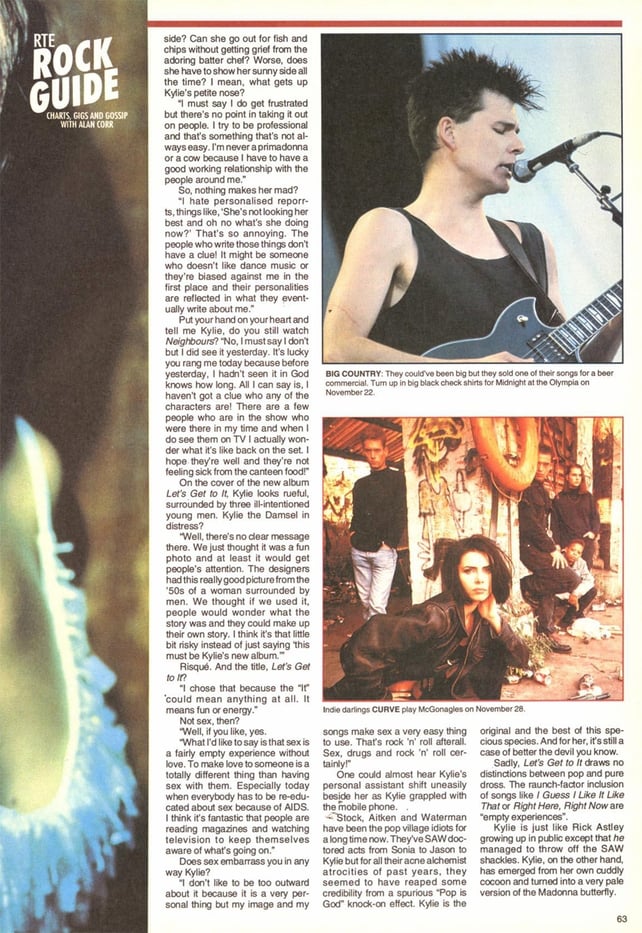 Kylie Minogue in RTÉ Guide 15 November 1991