On 11 July 1987 David Bowie brought his Glass Spider tour to Ireland when he played at Slane Castle.
The support acts at Slane in County Meath included Aslan, Big Country and The Groove.
Ahead of the concert David Bowie spoke to Marty Whelan for the programme 'Video File'. David Bowie recalls performing on the RTÉ pop music programme 'Like Now!' in 1969. Unfortunately, only photographs of the performance remain.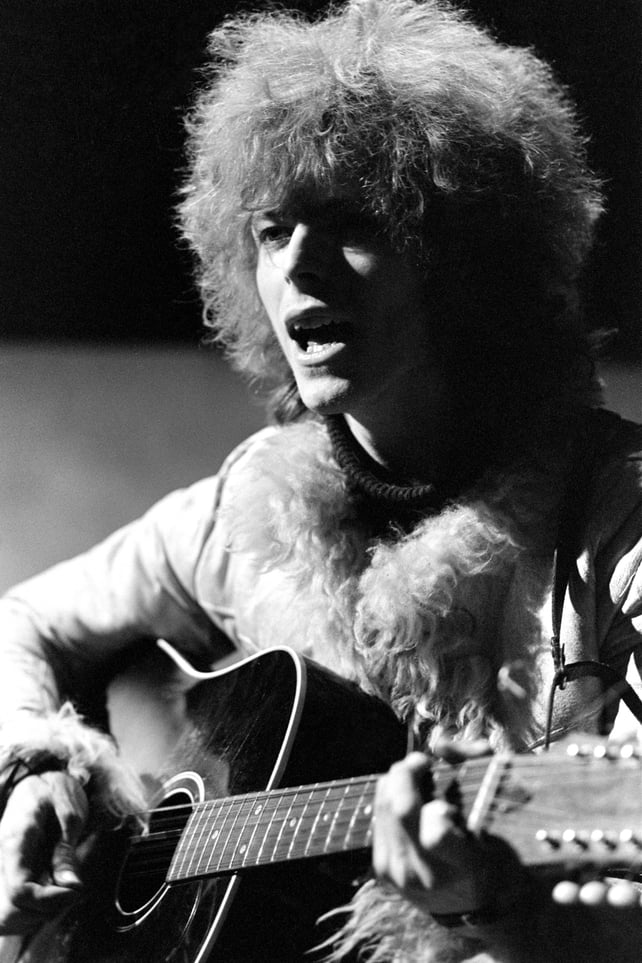 David Bowie photographed on 'Like Now' (1969)
He also chats about The Rolling Stones playing Slane, touring the world, and contemplates political and social affairs in Russia.
This episode of 'Video File' was broadcast on 12 May 1988. The presenter is Marty Whelan.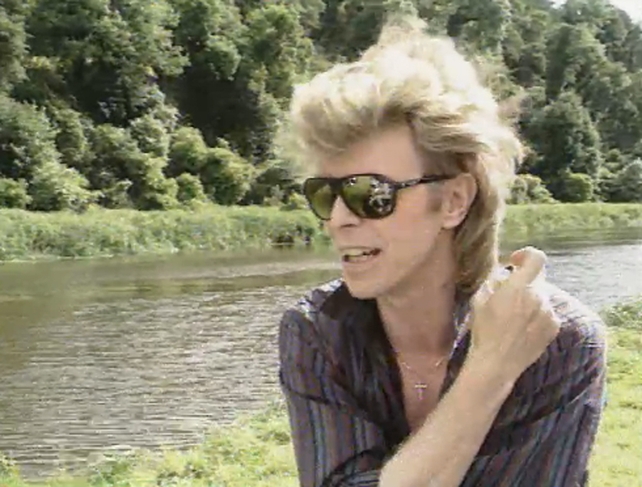 David Bowie at Slane (1987)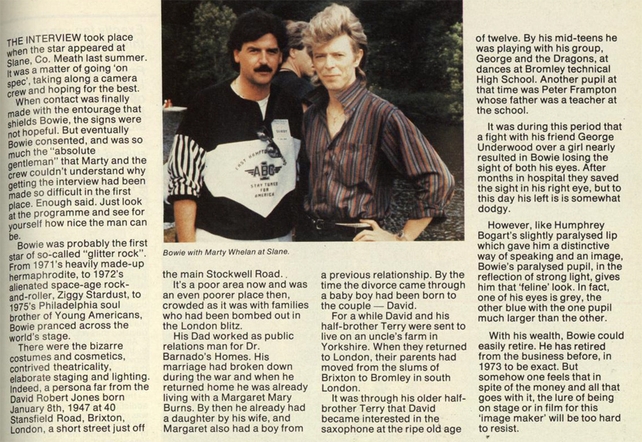 RTÉ Guide, 6 May 1988
'Video File' was a 30 minute programme featuring a different musical artist each week. The presenter was Marty Whelan. Marty was replaced as presenter by Gareth O'Callaghan in 1990. The programme ran until 1991.
The first episode of 'Video File' was broadcast on 16 November 1984 and featured Nick Kershaw.
Video File will take an in-depth look at bands, solo artists, duos etc., concentrating on only one per week. Mary will introduce videos of the guests and will have live interviews with them also.
RTÉ Guide 09 Nov 1984, p.5