Dave Fanning interviews David Bowie at the Hilton Hotel, London ahead of his gig at Slane Castle in 1987.
In this excerpt from the interview Bowie talks about the concept behind the Glass Spider Tour and the logistics involved in the show.
Commenting on the performance Bowie says
It's a most peculiar feeling to be doing something quite so theatrical in front of such large audiences... the physicality of what happens on stage has become the focus point.
In this clip from the interview, Bowie talks about how he wanted to be more than just a singer and 'Glass Spider' offered him this opportunity.
I was never happy as a just a singer... I never really was that confident in my own ability as just a singer... so I thought that I wanted to establish myself as a theatrical entity.

This interview was recorded in June 1987 and was broadcast on the programme 'Visual Eyes' on 10 July 1987.
On 11 July 1987 David Bowie brought his 'Glass Spider Tour' to Slane Castle, Co. Meath.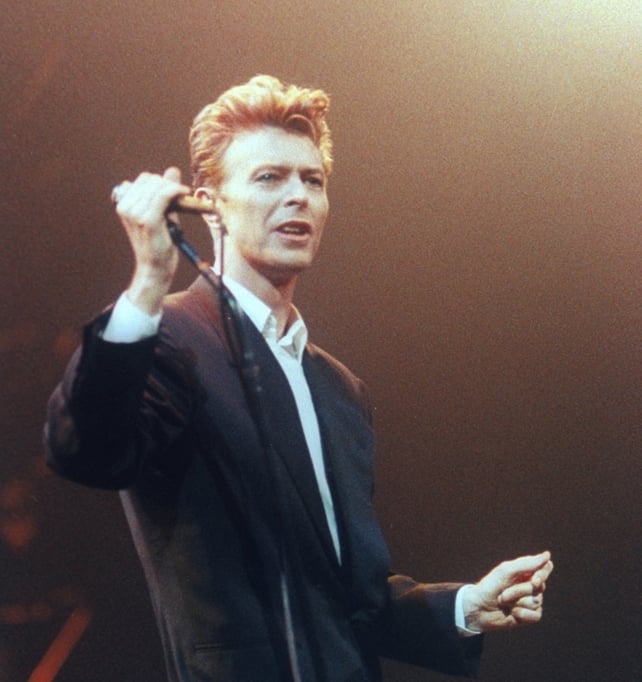 David Bowie (1990)