Rod Stewart is in Dublin in 1980 for two concerts at the Simmonscourt Pavillion in the RDS.
Ultan Guilfoyle caught up with the star for a few words just before he went on stage.
Rod Stewart talks about his very brief stint as a professional footballer, and comments
I didn't even get to kick a ball so I gave it up.
He also talks about his private life and how grateful he is of the success he has had as a singer. On success he comments
Once you're very successful, you want to stay there. It's almost like a drug... I'm a very lucky man.
The two Dublin shows took place on the 20 and 21 September 1980.
This episode of 'Youngline' was broadcast on 24 November 1980. The reporter is Ultan Guilfoyle.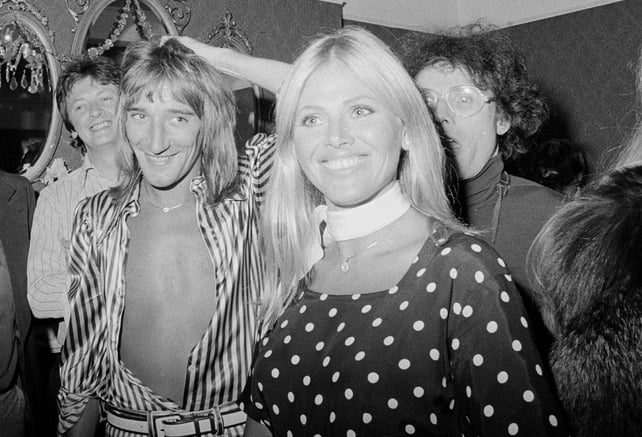 Rod Stewart with his girlfriend, Swedish actress Britt Ekland (1975)