In 1985 The Pogues released the album Rum, Sodomy & the Lash. To coincide with the album launch the band were guests on the 'BP Fallon Orchestra', also known as the BPFO, on RTÉ Radio 2.
In this clip from the show the band talk about the background to the album title, being defined as London-Irish, and the influence that traditional Irish music has had on their music.
The Pogues are introduced by BP Fallon as
Probably the most controversial group in the groovy world of Pop 'n' Roll
The Pogues were joined in the RTÉ Radio Studios by an audience of about 40 people including concertina player Noel Hill, writer and performer Joe Ambrose, promoter and manager of Foster and Allen Donie Cassidy, and manager of The Pogues Frank Murray.
The Pogues had just released the single 'Dirty Old Town', written by Ewan MacColl, from the album 'Rum, Sodomy & the Lash'. Asked about where they got the name for the album tin whistle player Spider Stacy pipes up that it was inspired by Winston Churchill. Frank Murray goes on to explain that Winston Churchill had described how the royal navy was run using "Rum, Sodomy & the Lash". Frank reluctantly give a brief account of his career to date, how he met The Pogues and became their manager.
Over a few beers they talk about their Irish blood, what it is like coming to Ireland, and what Irish music means to them.
When asked about what they think of Irish music and how it has influenced their work, Spider comments
We've never tried to be a traditional Irish band...We're a fusion of lots of different things.
The interview continued with discussion and confrontation between the band and various music journalists and traditional Irish musicians in the audience.
During the interview RTÉ photographer Eve Holmes was on hand to document the occasion.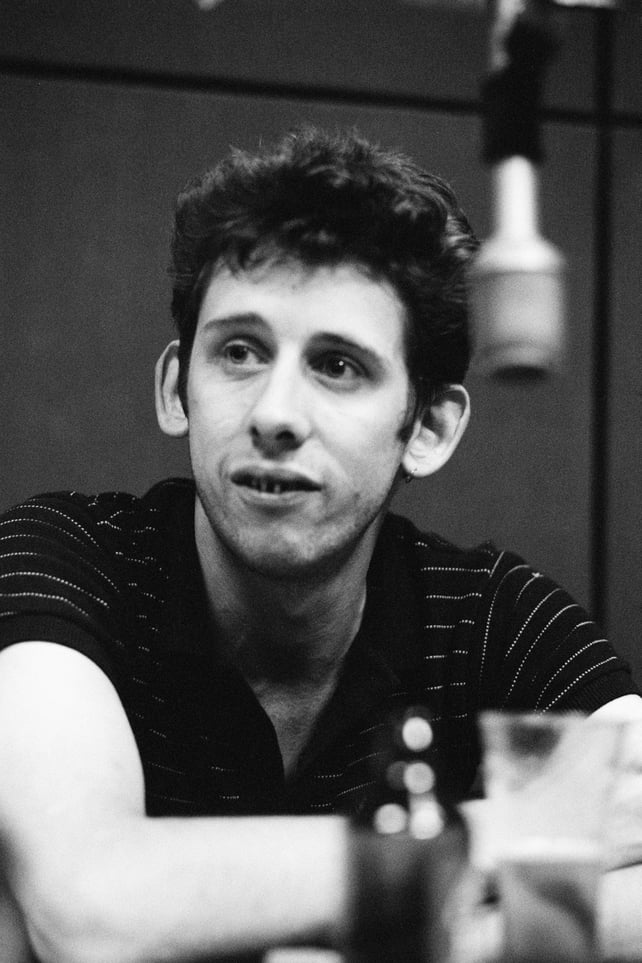 Shane MacGowan (1985)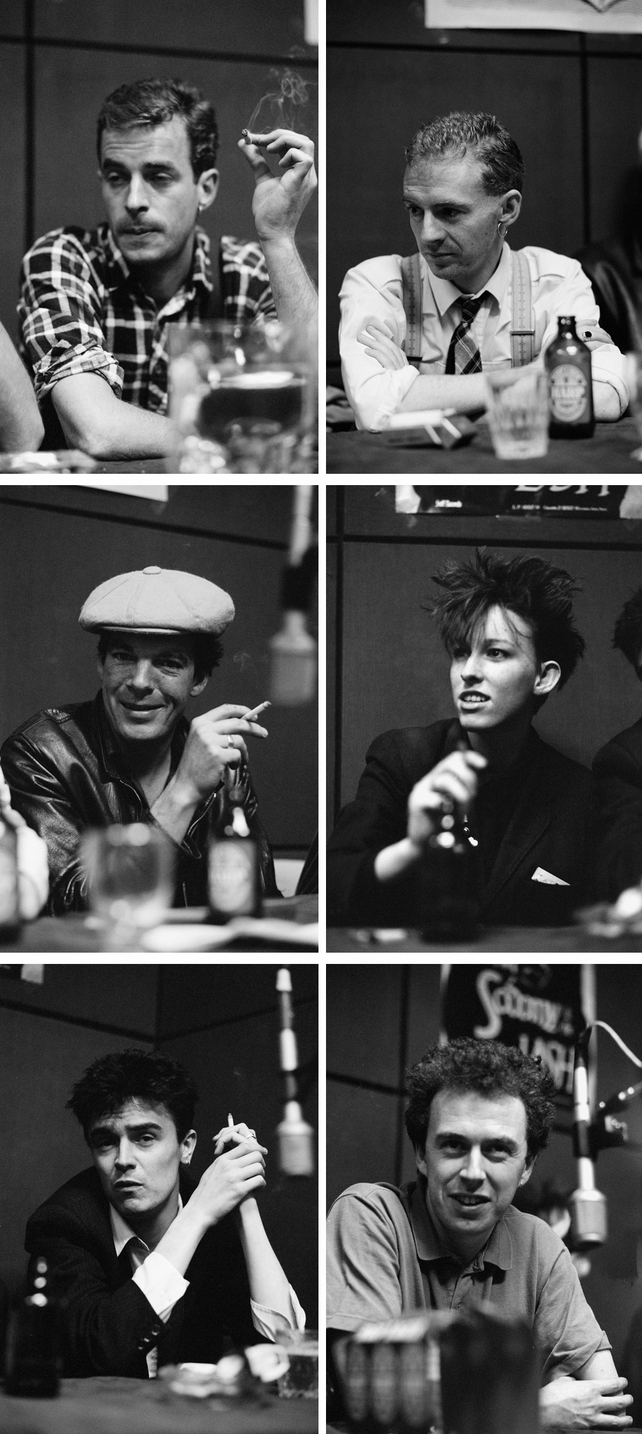 James Fearnley, Phil Chevron, Andrew Rankin, Cait O'Riordan, Spider Stacy and Jem Finer (1985)
This interview was recorded for the BP Fallon Orchestra on 5 September 1985 and broadcast on 21 September 1985.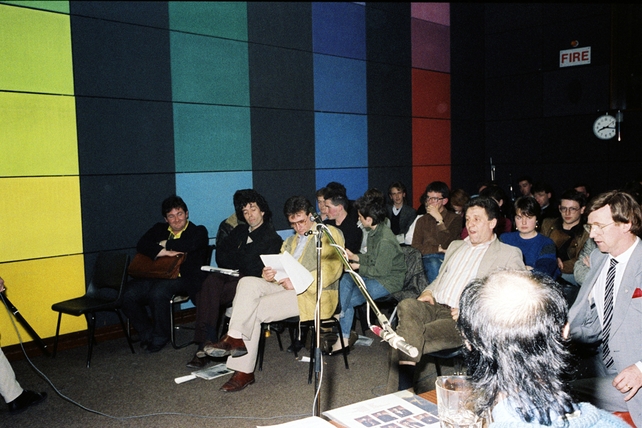 Audience at Pogues Interview with BP Fallon (1985)
The Radio Report in the RTÉ Guide in September 1985 also featured B.P's FAVS describing the interview as
The Pogues in Conversation with Forty People - Sometimes All at Once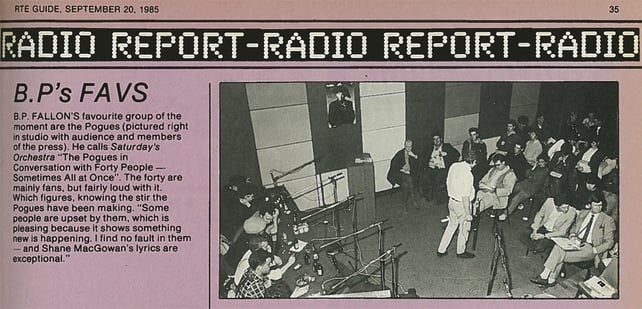 RTÉ Guide 20 September 1985, The Pogues