Sculpture unveiled of musician and Thin Lizzy frontman Phil Lynott , who founded what is regarded as Ireland's first successful rock band.
Sculpted by Paul Daly, the statue was erected outside Bruxelles Bar, just off Grafton Street in Dublin in 2005. Hundreds turned up to witness the unveiling by the musician's mother Philomena Lynott and Lord Mayor Catherine Byrne. The life-size sculpture was commissioned and paid for by the Róisín Dubh trust, which was set up to commemorate Lynott's life and work. In this RTÉ News report, Philomena says:
I'm the proudest woman in the land.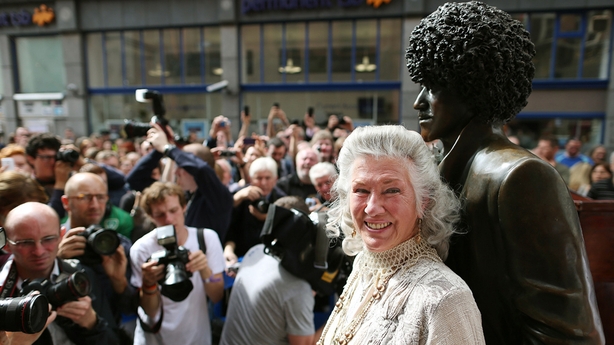 Philomena Lynott and the Phil Lynott Statue, Dublin (2005). Getty Images
Phil Lynott was born in Birmingham on 20 August 1949. The statue was unveiled on the eve of what would have been his 56th birthday. He died on 4 January 1986. Several musicians who played with Lynott were present for the occasion. Brush Shiels of Skid Row tells RTÉ News that the statue captures the intrinsic essence of Lynott, while Gary Moore thinks Lynott would have been pretty proud.
An RTÉ News report broadcast on 19 August 2005. The reporter is Brian Finn.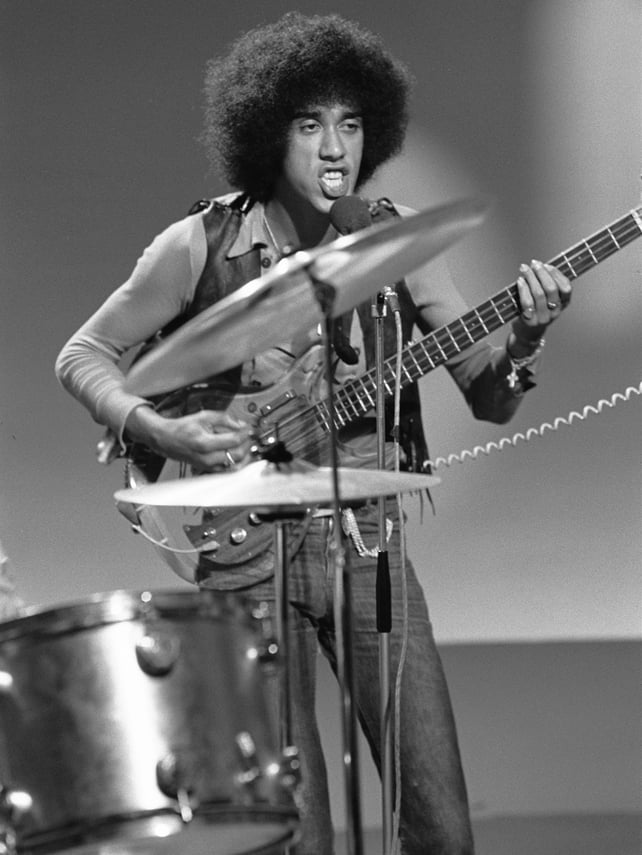 Phil Lynott in RTÉ Television Studio (1972)