Philomena Lynott talks about her rock star son and Thin Lizzy front man Phil Lynott.
Philomena talks about falling for Phil's father, discovering she was pregnant, losing her job, having a black baby, and becoming homeless.
The matron came in and she just said I have got news for you Philomena from here you are going to go to a workhouse. Your landlord and landlady have left all your belongings with us. So I was homeless.
Things got better when her son Phil went back to live in Crumlin in Dublin where he was brought up by his grandparents. Philomena continued to travel back and forth between Ireland and England. Philomena also recalls some evidence of Phil's early talent as a performer.
This episode of Kenny Live was broadcast on 25 November 1995. The presenter is Pat Kenny.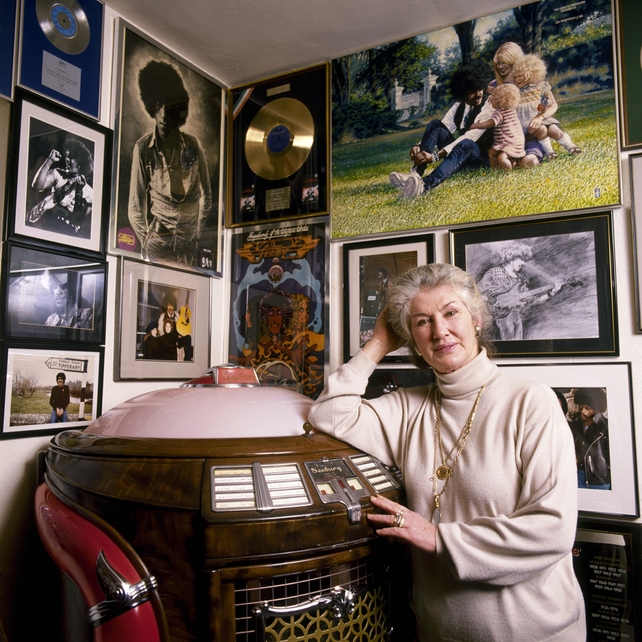 Philomena Lynott at her home in Howth, County Dublin, in 1995