On the first anniversary of Phil Lynott's death, his mother Philomena speaks to 'Evening Extra' about life since the death of her son.
Shay Healy talks to Philomena Lynott in Philip's study at their home in Dublin. Philomena describes the challenges she has faced in coming to terms with her son's death.
I'm not able to hear his voice yet or see a video of him yet.
Philomena also comments on her attitudes to drugs and what should be done to protect young people.
I think it's terrible that more is not done by governments of the countries of the world to stop the drugs getting through and making some people rich and killing off young people.
Phil Lynott died on 4 January 1986.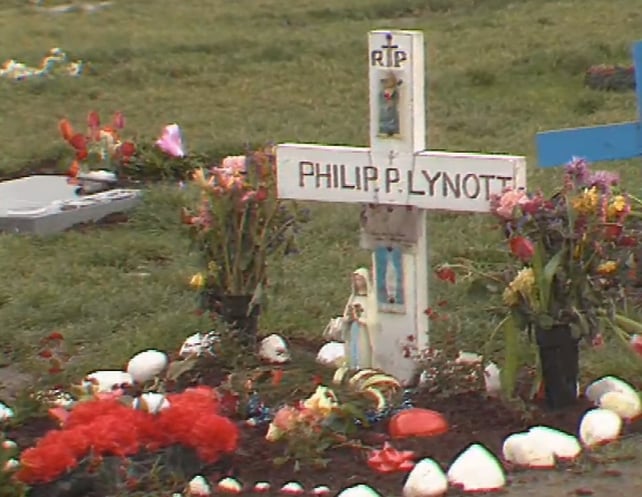 Phil Lynott's Grave in 1987
This interview was recorded on 3 January 1987, the day before Phil Lynott's first anniversary.
This episode of 'Evening Extra' was broadcast on 6 January 1987.