Recordings believed to be among the first made by Phil Lynott have been rediscovered nearly forty years after they were first made in 1968.
The tracks were recorded in a studio in Dublin when the singer was just eighteen.
Long before Phil Lynott rose to fame with Thin Lizzy he recorded a number of demos with Brush Shiels and his band Skid Row at the Avondale Studios on Lower Dominick Street in Dublin. The songs on the demo were written by Brush Shiels, with Phil Lynott singing lead vocals on two of the tracks.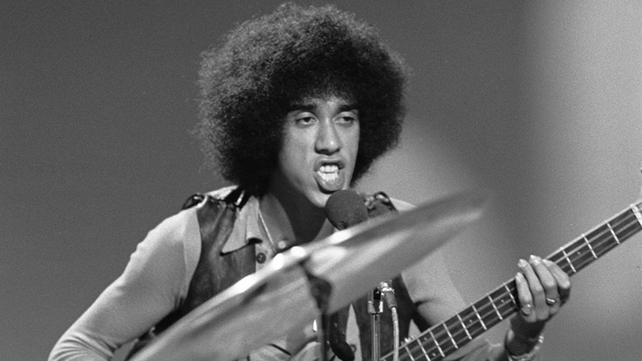 Phil Lynott
Reporter Sinéad Crowley spoke to Ciaran and Kevin Breathnach, father and son owners of Avondale Studios about the recordings, with Ciaran commenting
It's a miracle that we kept the tapes.
The discovery coincided with the 21st anniversary of Phil Lynott's death on 4 January 1986.
An RTÉ News report broadcast on 4 January 2007. The reporter is Sinéad Crowley.