RTÉ News reports from Féile'90 a three day music festival held in Thurles over the August bank holiday weekend for the first time in 1990.
Féile was conceived of as a way to raise funds for the GAA's Semple Stadium in Thurles, Co. Tipperary. The first festival was such a success that it became an annual fixture in music-lovers' calendars for a number of years, nicknamed the Trip to Tipp.
Gerry Reynold goes back stage for RTÉ News from the second day of the festival as The Stunning take to the stage. Over 70,000 people were expected to attend for the 22-act line-up. Meat Loaf and Big Country had headlined the previous night, and the Hothouse Flowers were topping the bill on Saturday. Eamonn McCann from music promoters MCD Productions explains why Thurles was chosen for the festival while TD Michael Lowry tells why sentiment didn't enter into the GAA's decision to host it. But as Gerry Reynolds points out,
The one thing that everybody knows is that everybody here is having a great time.
An RTÉ News report from day 2 of the festival on 4 August 1990.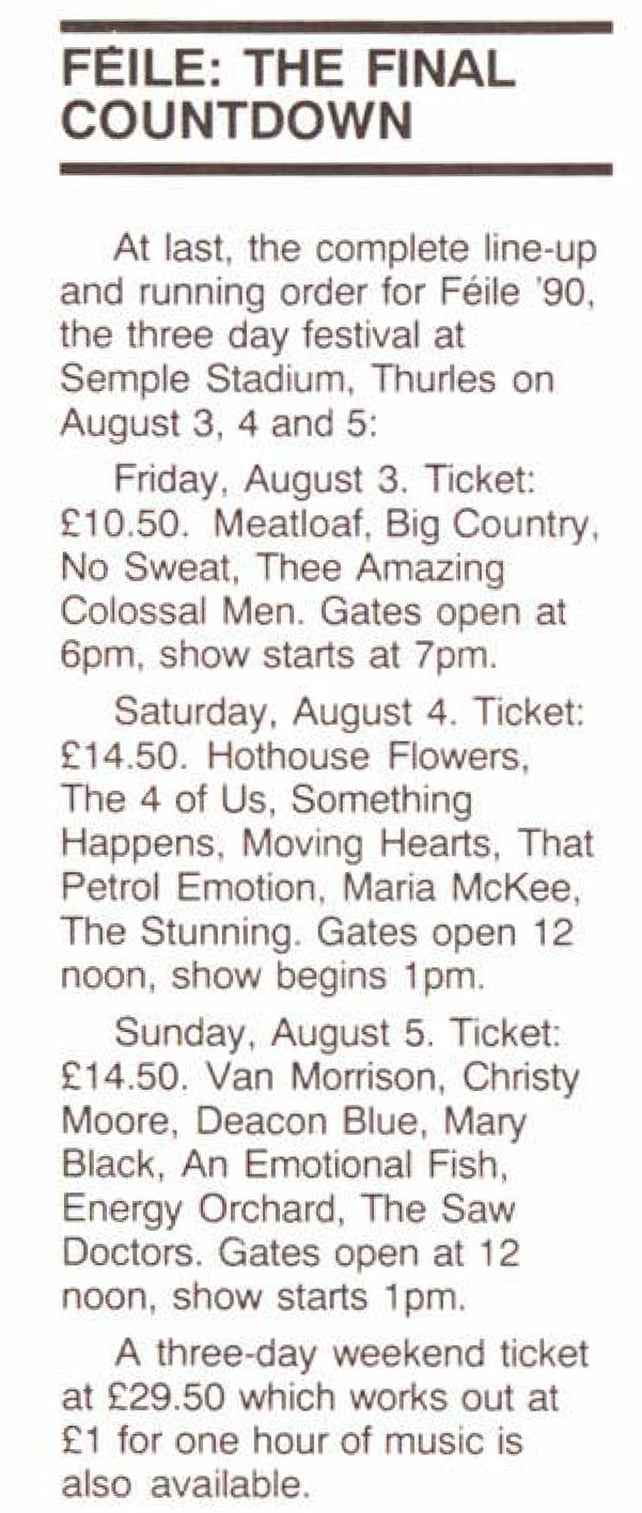 RTÉ Guide, 14 July 1990, p.23