The Black Velvet band singer Maria Doyle Kennedy talks to Donall Mac an Rí about their upcoming album.
The first-ever Féile music festival was held in Thurles, Co. Tipperary, over the August bank holiday weekend in 1990. 'Púiríní', RTÉ's Irish-language programme for young people, sent its reporters to check out the atmosphere and meet some of the bands.
In this extract, Donall Mac an Rí meets Maria Doyle Kennedy of the Black Velvet Band, who have just finished their set. The band are currently recording a new album, which they hope to release next year.
Bhí Donall Mac an Rí ina mhac léinn i gColáiste na hOllscoile, Baile Átha Cliath, nuair a thosaigh sé mar láithreoir ar an gclár 'Púiríní'. Ghlac Maria Doyle Kennedy páirt sa scannán 'The Commitments' sa bhliain 1991. 'Maria Live' (2014) an t-albam aonair is déanaí a chuir sí amach.
'Púiríní' was an Irish language series for young people, which followed two presenters, Donall Mac an Rí and Clíona Ní Bhuachalla, on their weekend trips to summer festivals and events. It ran from 1988 to 1990 and was filmed entirely on location each week. 'Púiríní' was A Coco Production for RTÉ.
This edition of 'Púiríní' was broadcast on 16 August 1990.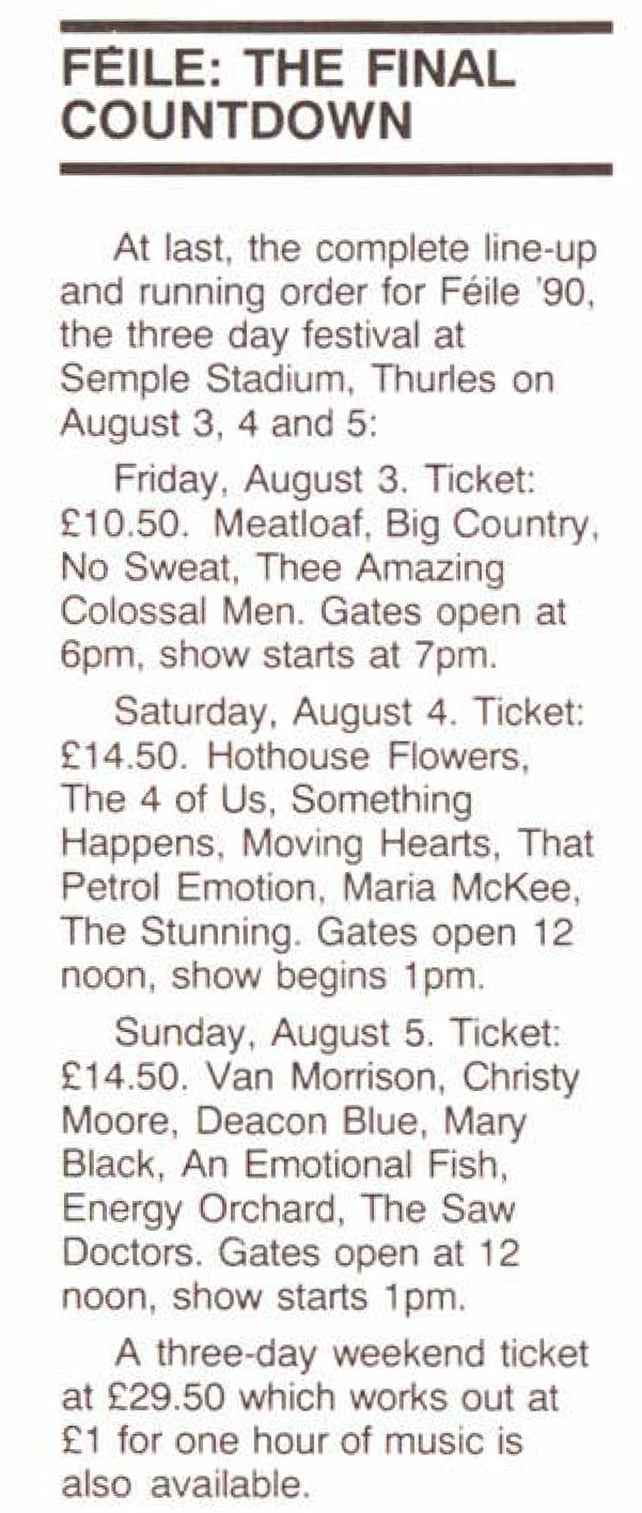 Féile - RTÉ Guide, 14 July 1990, p.23