Johnny Cash in Dublin to perform two shows at the Carlton talks about his early musical influences.
The Man in Black explains how he began songwriting and the influence his wife June's family have had on his music.
Sometimes it's hard to separate a man from his... art, when it's so much a part of him, like my faith is a part of me and that shines through in some of the songs.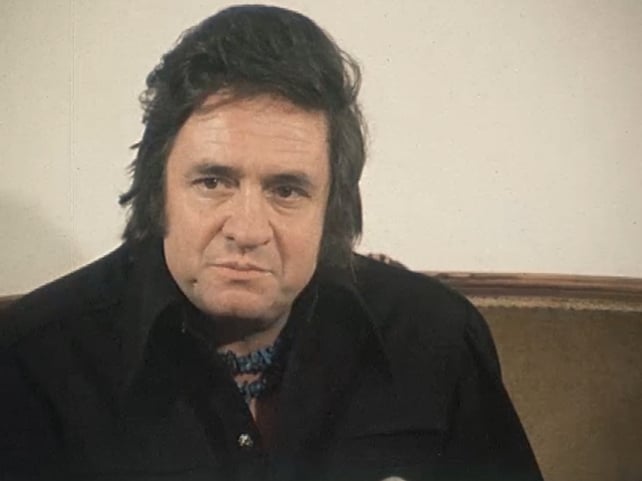 Johnny Cash (1975)
Johnny Cash also provides some words of wisdom and experience for aspiring performers.
Be sure that you know that it's what you want to do and then don't stop trying because it might be the 92nd time you try that you finally make it.
He also talks about the pitfalls of fame and the temptation of drugs and booze.
In 1958 Johnny Cash came to Ireland for a holiday and this trip was the inspiration for the song 'Forty Shades of Green'.
This episode of 'First House' was broadcast on 29 September 1975. The reporter is Áine O'Connor.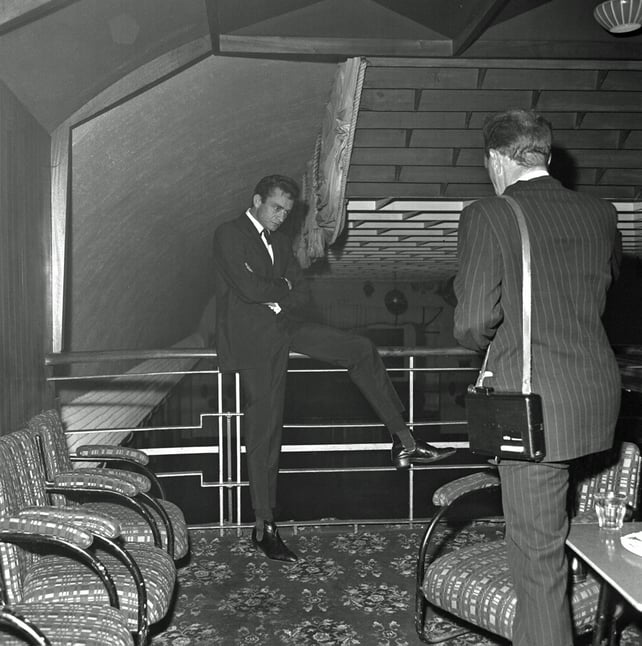 Johnny Cash at the Crystal Ballroom (later McGonagles), Dublin (1963)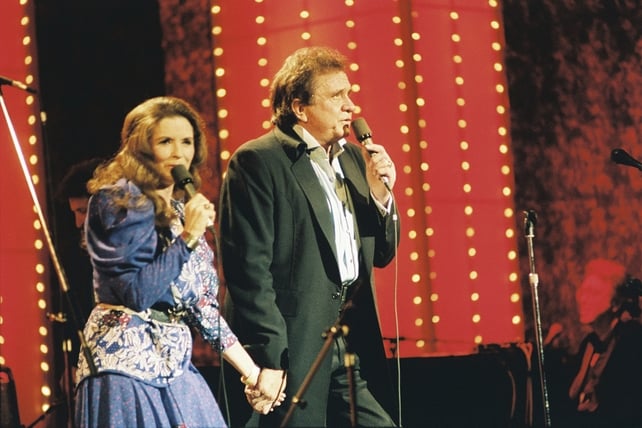 June Carter Cash and Johnny Cash on stage at the Cork Opera House (1989)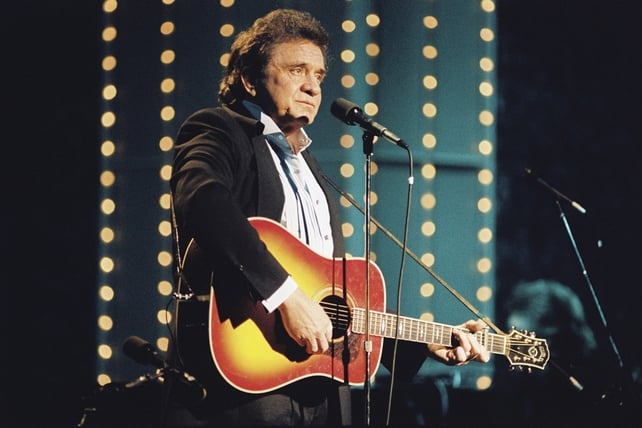 Johnny Cash on stage at the Cork Opera House (1989)