In September 1966, Bing Crosby flew into Dublin Airport and was persuaded to sing 'Galway Bay' for RTÉ News.
The American entertainer visited Ireland a number of times through his interest in horse-racing.

This RTÉ News report shows him being stopped at his chauffeur-driven car by reporter Mícheál Ó Briain, whose efforts to get him to sing amuse Bing's wife Kathryn Crosby.

This report was broadcast on 16 September 1966.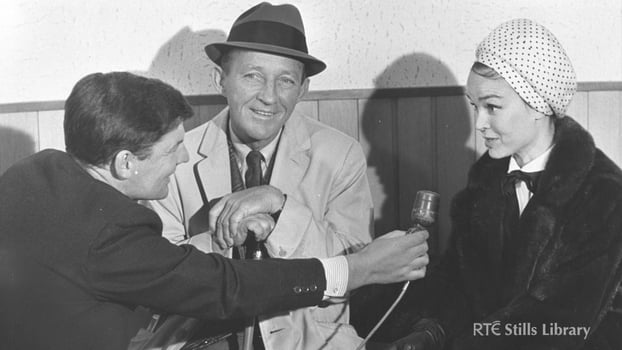 The Crosbys being interviewed at Dublin Airport.