Fresh from her first ever concert in Dublin, Kylie Minogue came to RTÉ to meet some of her younger devotees and chat to some super fans over the phone.
In 1990 Kylie Minogue was a guest on children's programme Scratch Saturday, where she answered questions from three super fans.
Presented by Andy O'Mahony, Scratch Saturday offered three Kylie fans the chance to get their 60 seconds of fame with the pop star. Each of the fans had the opportunity to quiz Kylie over the phone on everything from her first boyfriend, the size of her waist, fame, the environment, children, and what she would do if she had 3 wishes. The three callers were Geraldine Howlett, David McGovern and Patricia O'Keefe.
Andy O'Mahony presents Kylie with a platinum disc from K-Tel Records, which she signs and donates to Teleton to be auctioned off for charity.
This episode of Scratch Saturday was broadcast on 28 April 1990.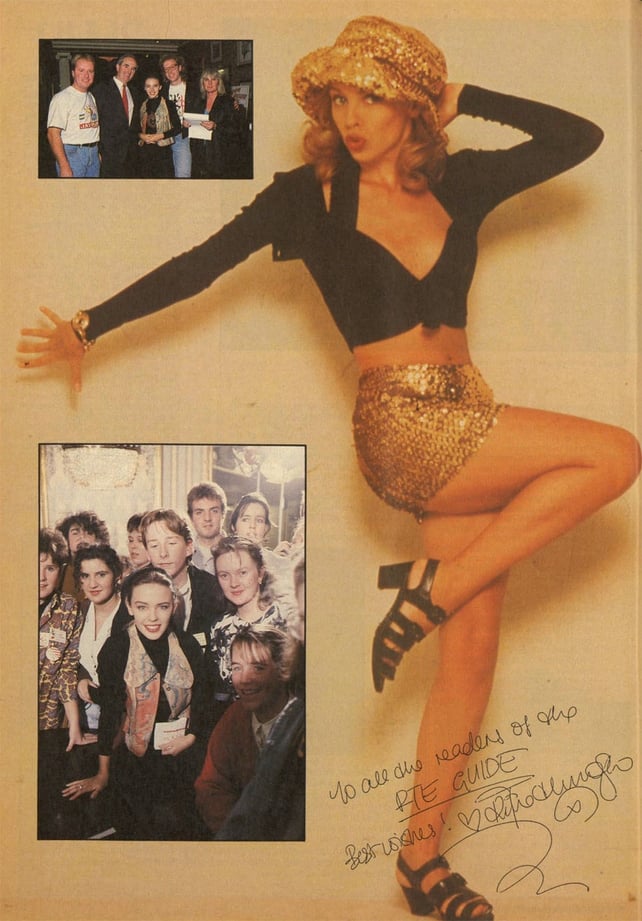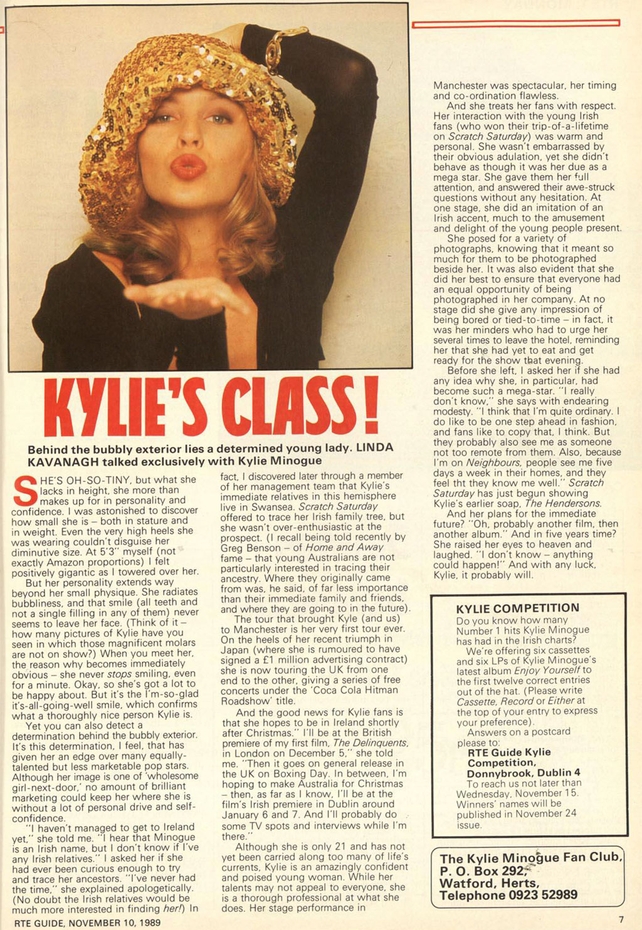 RTÉ Guide, 10 November 1989