A behind the scenes visit to the Release Records studios where Mike Murphy is recording 'Give It A Try', a song composed by Shaun Davey.
For this series of The Likes of Mike, presenter Mike Murphy and producer John McColgan decided to move the programme away from the confines of the RTÉ studios as much as possible. They approached songwriter and composer Shaun Davey to write an original title song for the show. McColgan thought viewers might find it interesting to learn about the process of making a record from start to finish, so they decided to film it.
Scheduled for release the following week to coincide with the show's broadcast, the song is recorded in
The ultra-modern 24 track studio which Release had recently opened.
Clearly enjoying himself,
The vocalist extraordinaire is recorded for posterity.
After the session musicians and backing singers have recorded their tracks, music arranger Gerry Hughes and music producer Alan O'Duffy finally get a version of Mike's vocals that they're happy with. The mixing is done and the recording is complete. But will this song be a hit?
This report from 'The Likes of Mike' was broadcast on 25 January 1977.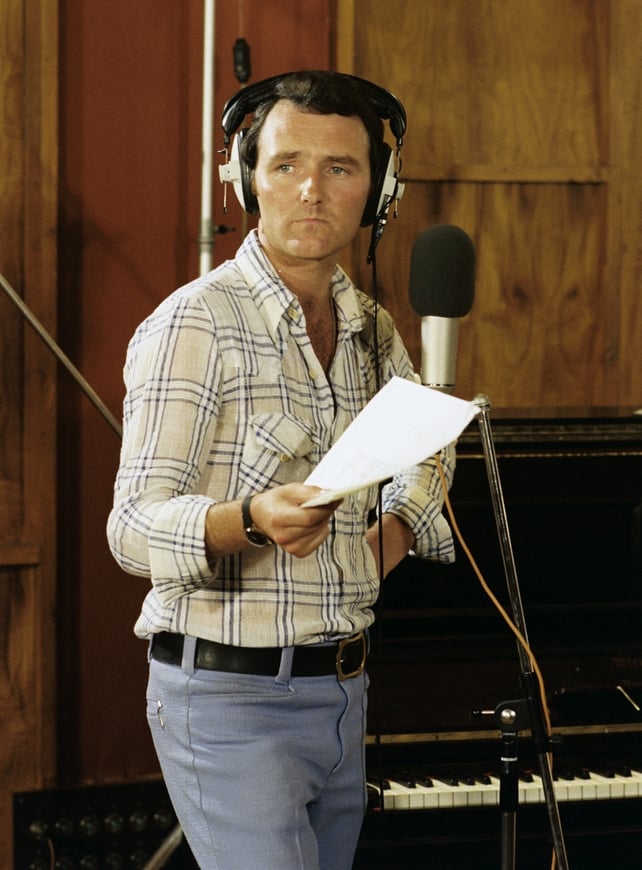 Mike Murphy in Release Records recording studios (1977)