Windmill Lane studios create videos and produce records for a variety of Irish and international artists.
Windmill Lane Recording Studios in Dublin's docklands opened in 1978. Among the big name acts who have used the the facilities are U2, Def Leppard, The Chieftains, and Clannad.
At Windmill Lane music video director Meiert Avis puts the finishing touches to a music video for the song 'King For A Day' by the Thompson Twins. He describes how the story line of a song is visualised through music videos. The Royal Hospital Kilmainham is dressed up to look like an American hotel for the Thompson Twins music video.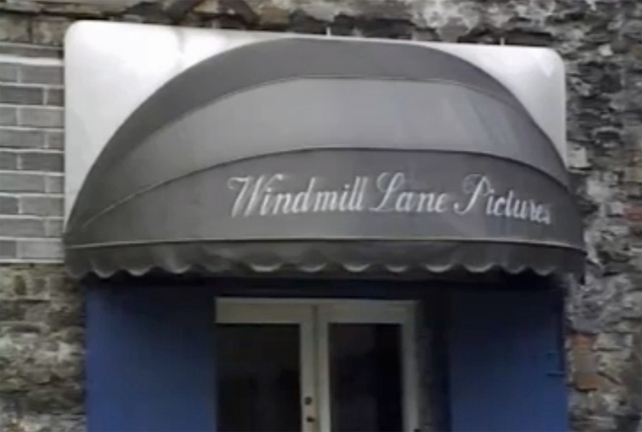 Windmill Lane Pictures (1986)
Elsewhere in the recording studios, music producer and Fastway guitarist 'Fast' Eddie Clarke and producer/engineer Will Reid-Dick record the vocals with Fastway singer Dave King for the 1986 De Laurentiis Entertainment Group heavy metal horror film 'Trick or Treat'. Fastway were engaged to compose and provide the music for the film soundtrack. The 'Trick or Treat' movie has special appearances by Gene Simmons and Ozzy Osbourne.
An RTÉ News report broadcast on 25 July 1986. The reporter is Vere Wynne Jones.